Robot cable shield damage due to strong bending wiring.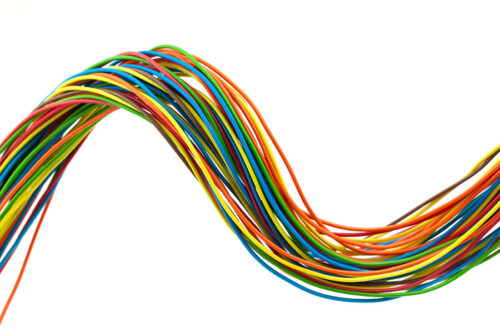 Consultation
The customer confirmed by analysis that another manufacturer's cable was disconnected, and the cause was damage to the shield.
The person in charge searched for the keyword "robot cable" on a search engine and made an inquiry to TAIYO.
Investigate cause
Due to the small bending radius on the wiring, the cable was damaged due to interference with the chain.We have proposed a cable that allows a smaller bending radius.
Proposal from TAIYO
We confirmed the need for a thin cable and proposed a thin robot cable (EXT-3D).
Since it is necessary to evaluate the movement, we conducted an evaluation with the customer's actual machine test.The short-circuit check between the shield, conductor and shield is performed every 1 million times, and the end point is confirmed up to 10 million times.
Summary
Through appropriate cause analysis, we were able to propose the optimal product.
If you have any problems with robot cables, please contact TAIYO!