SCARA robot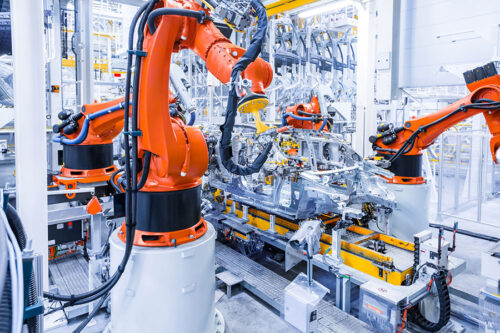 Consultation
A customer using our company's EXT-2, but we have been informed that the wire will break in about two years, so we visited to check the situation.
However, the customer was also aware that there was no problem with the cable and that there was a problem with the wiring environment.
Investigate cause
We obtained a sample of the cable that was actually disconnected and conducted an analysis survey.
We observed wear on the sheath of the sample cables,after that we reported the analysis status to the customer.
It was confirmed that the cause of cable sheath scraping was contact between the robot base (metal board) and the cable. We confirmed the problem with the outer diameter and wiring of the cables.
Proposal from TAIYO
In addition to reviewing the wiring, we proposed a method that does not put stress on the cable by using two 10p (10 pairs) instead of one 40-core cable, and proceeded to prototype evaluation.
Proposed review of wiring. We suggested changing the cable type. (40-core/1-cable changed to 10-pair/2-cables. ) The burden on the cable was reduced and smooth wiring was possible.
Summary
We received a good evaluation from the customer that the level of the sample analysis research was high, and finally adopted the proposed product.
If you have any problems with robot cables, please contact TAIYO!