Communication error resolution example when using FA_EtherNet cable.
Application
Articulated picking robot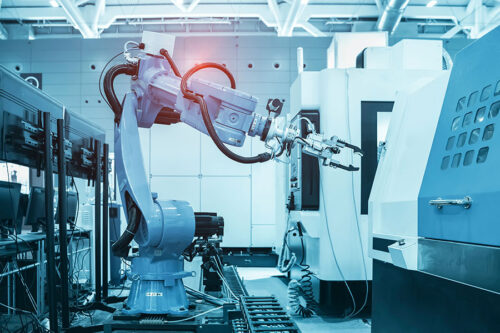 Consultation
Customer) Currently, we are using another cable product, EtherNet cable with M12 X code connector, for our articulated picking robot, but communication errors and disconnections occur frequently.
The customer wanted to find out the cause immediately.
Investigate cause
We investigated the cause of the product with a network analyzer and a dismantling survey.
Despite the wiring case requiring three-dimensional movement, the conductor was a cable with a seven-strand structure.
The conductor had a quirk because the twisted pair moved with the bend and moved to the next bending motion before returning.
As a result of analysis and analysis, the vicinity of that point finally coincided with the disconnection point.
Proposal from TAIYO
The fixed portion of the moving cable was proposed to wire the power stress of the cable when moving.
We evaluated and adopted the movable ETNERNET cable that has cleared the U -shaped test 40 million times.
Summary
In this case, we proposed the wiring use so that there was no pressure on a specific part. Proposal of products according to wiring method. The customer's problem has been solved.
If you have any trouble with Ethernet, please contact TAIYO!