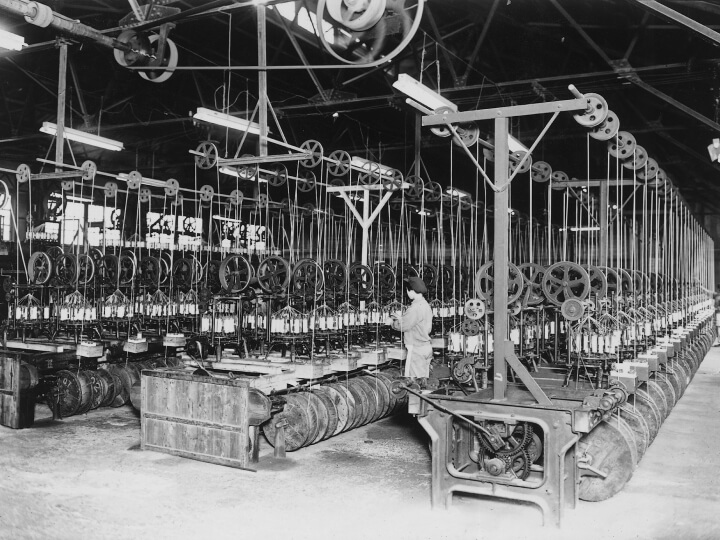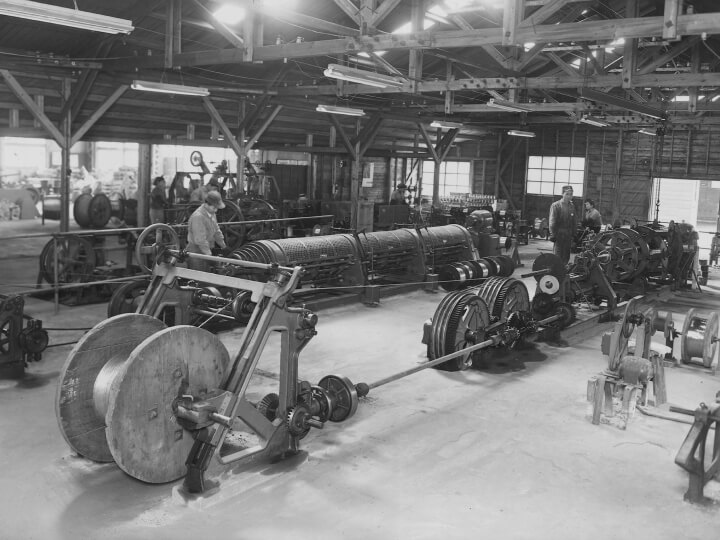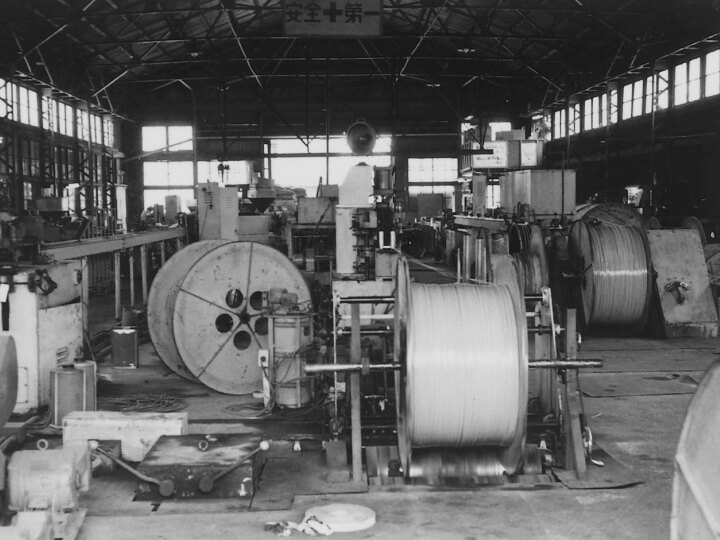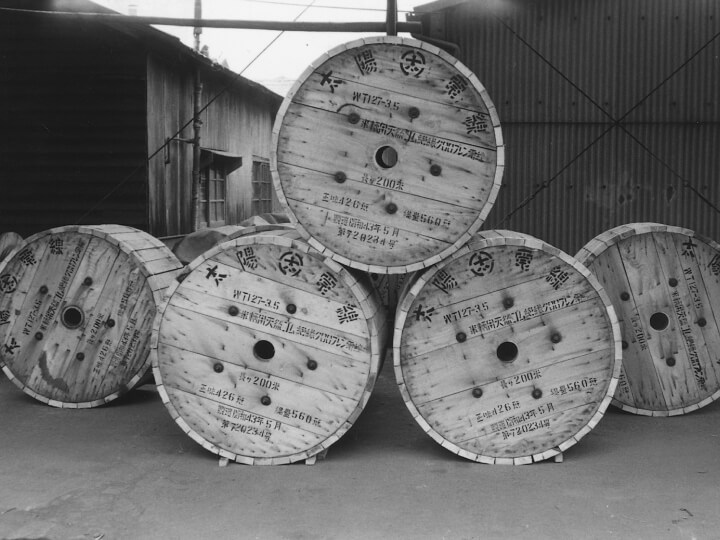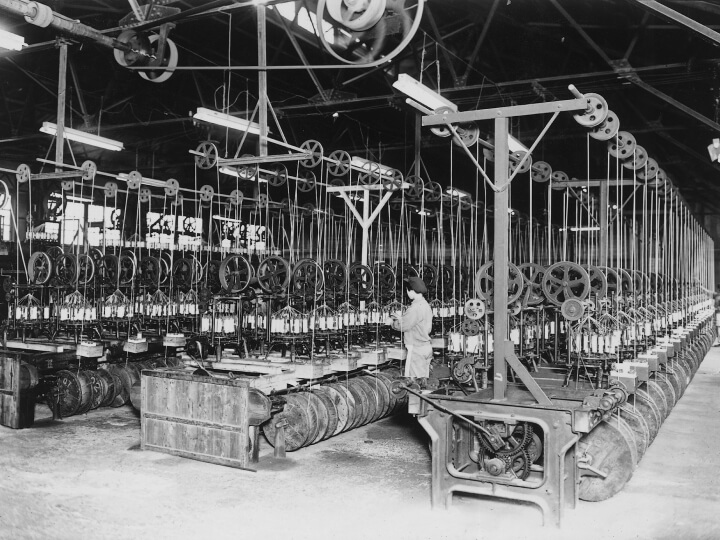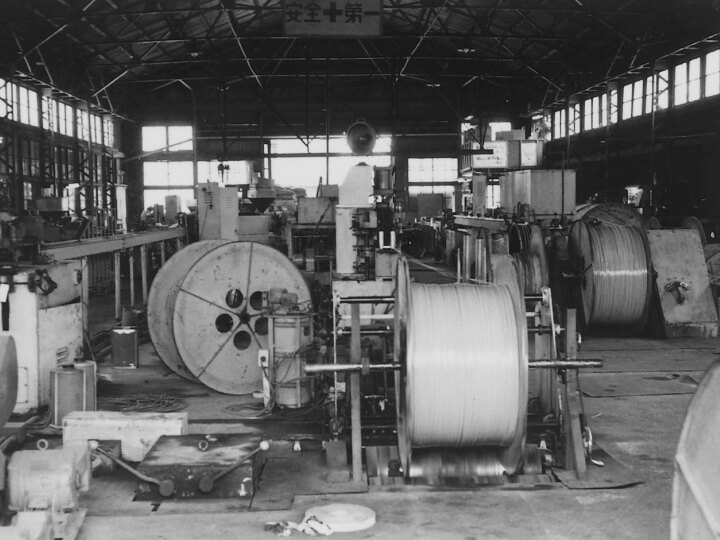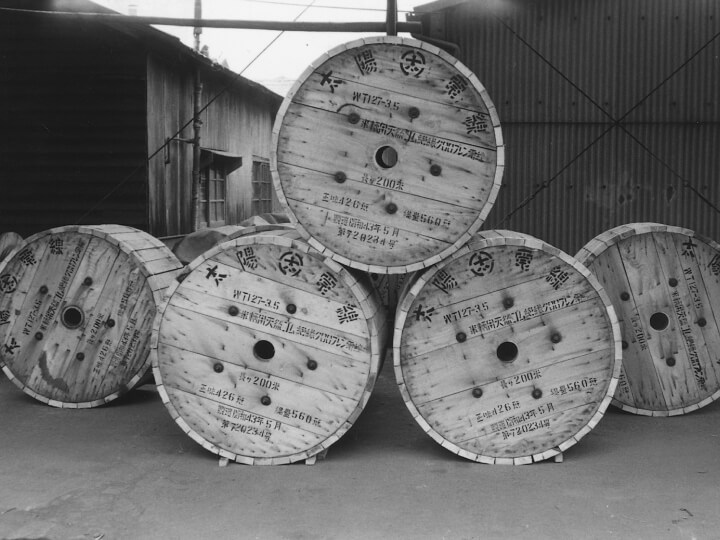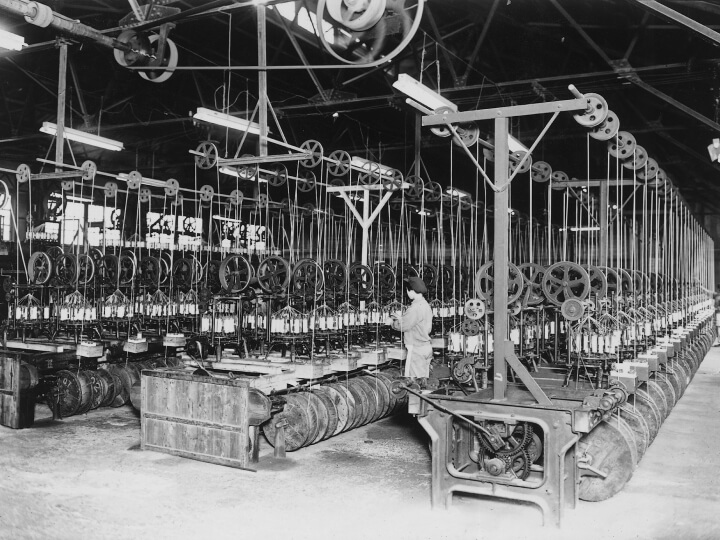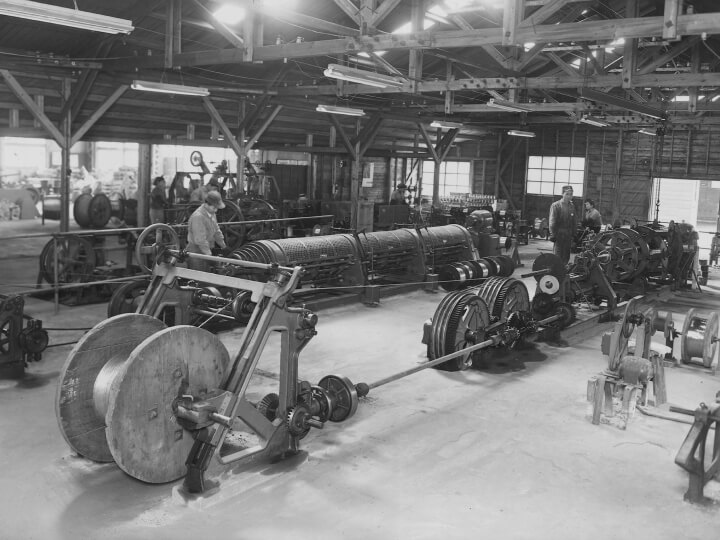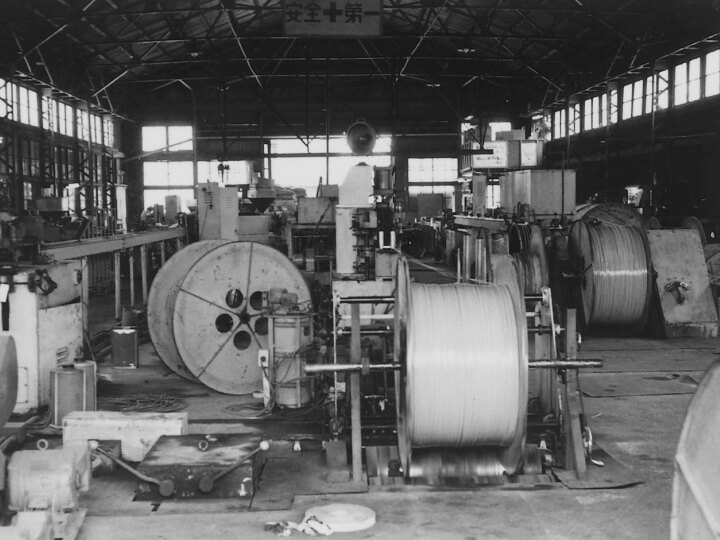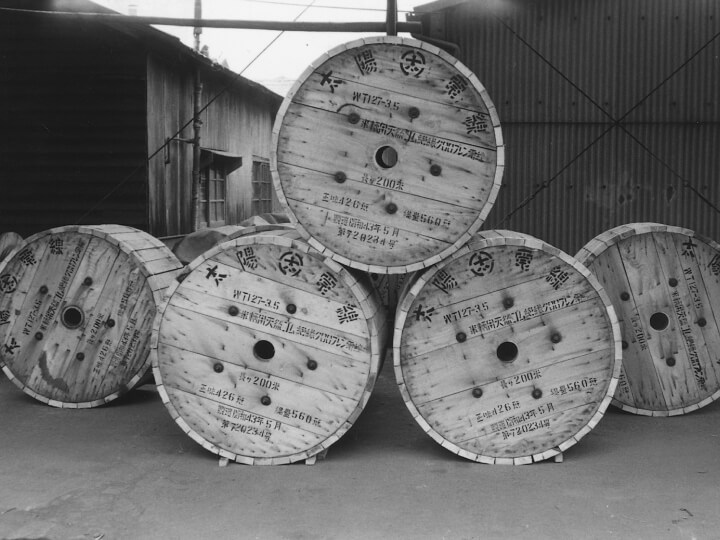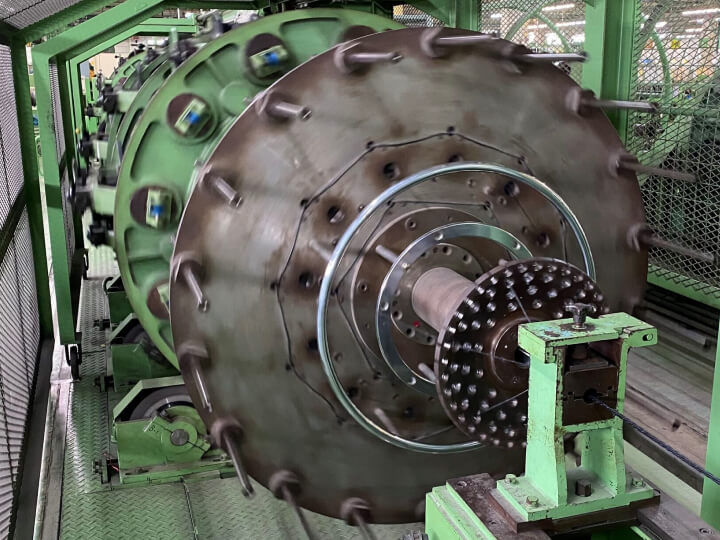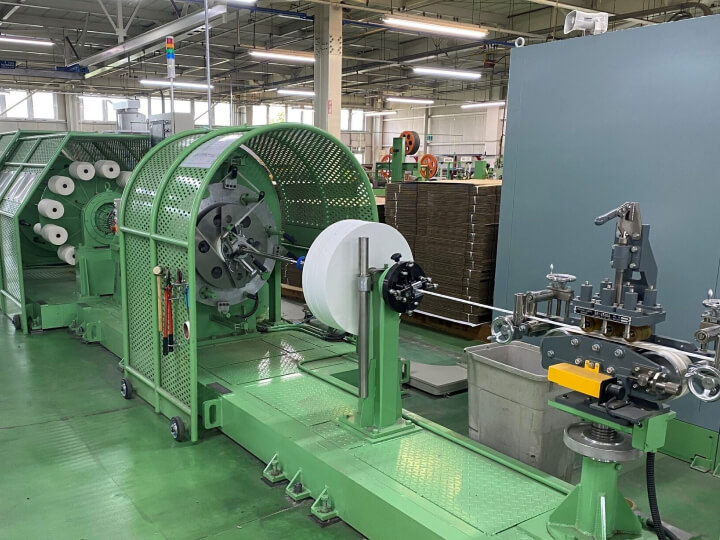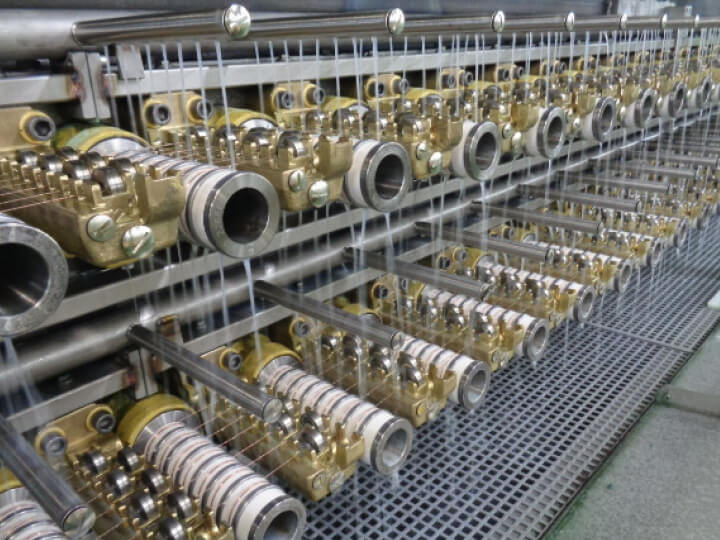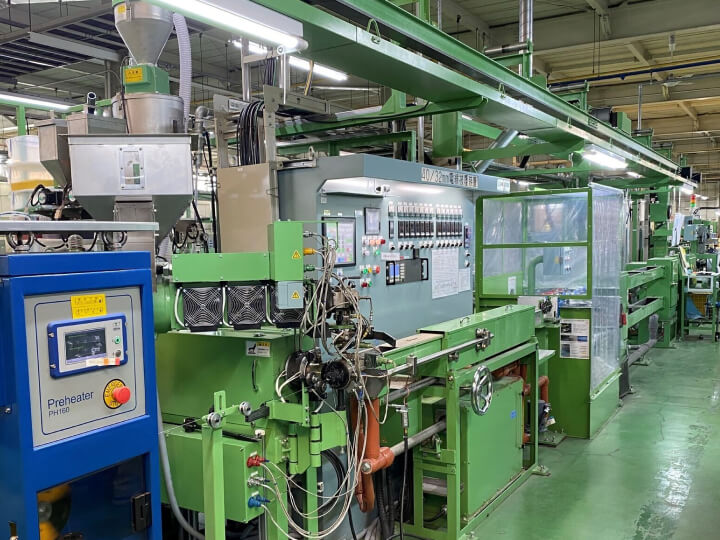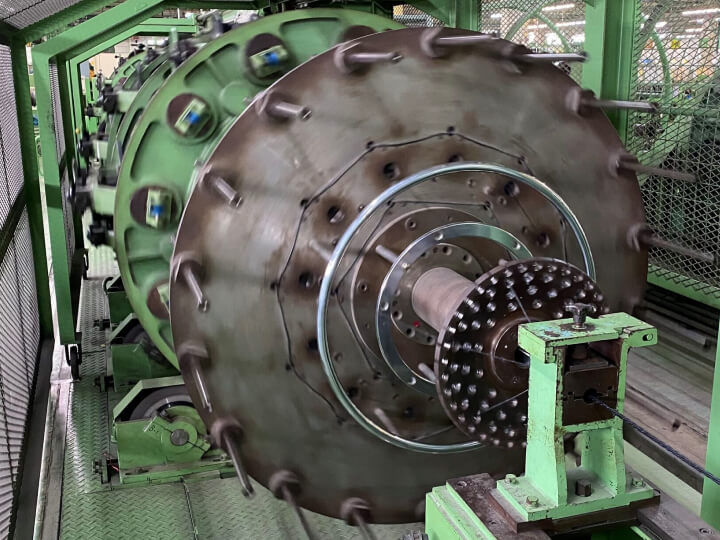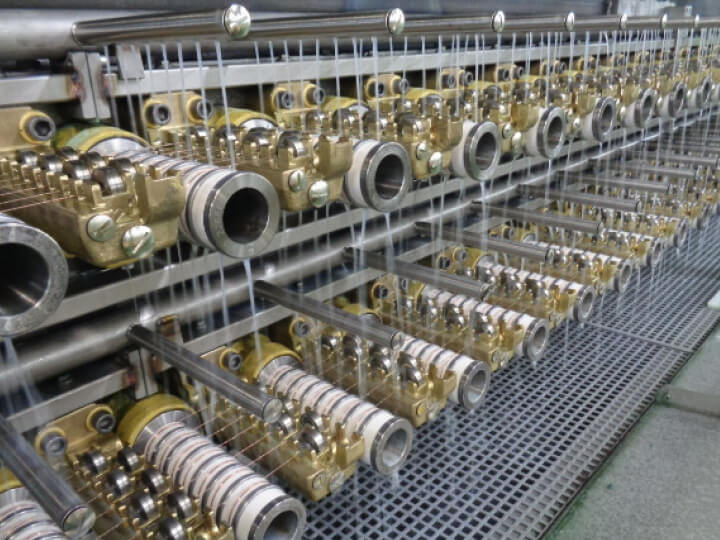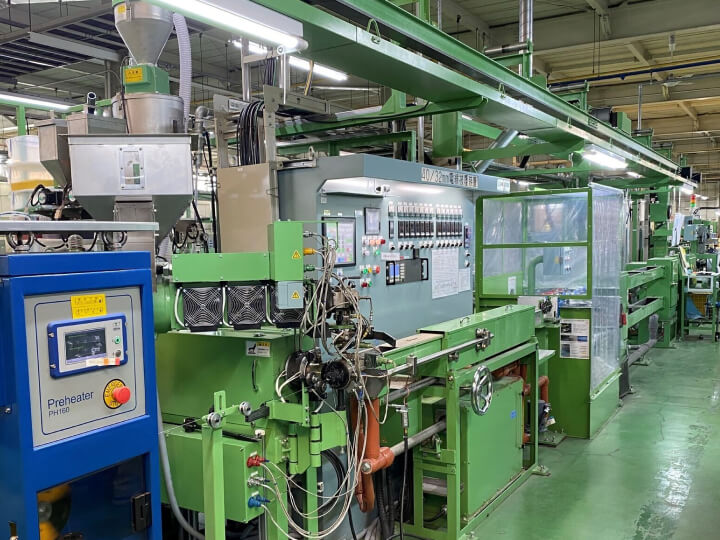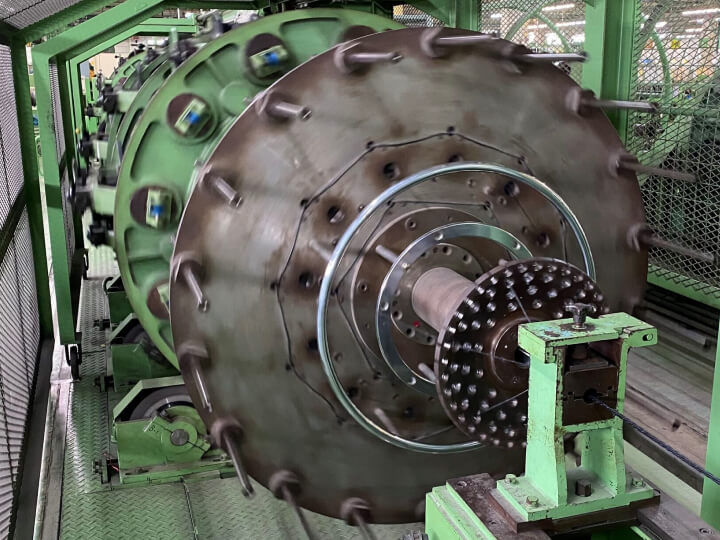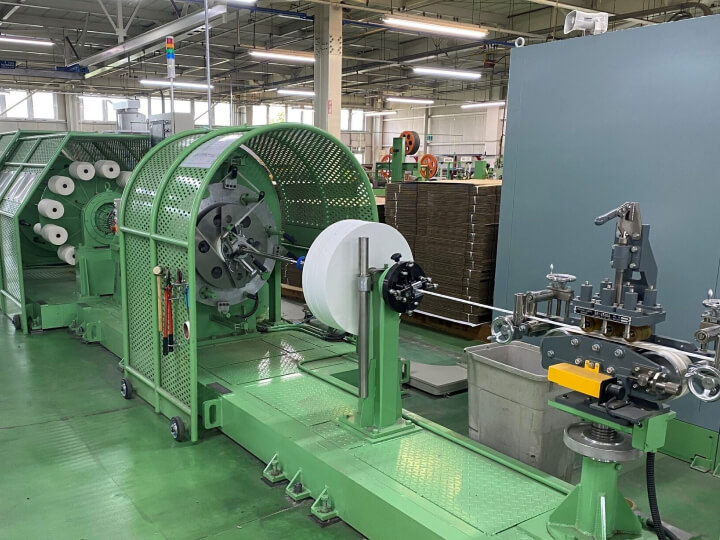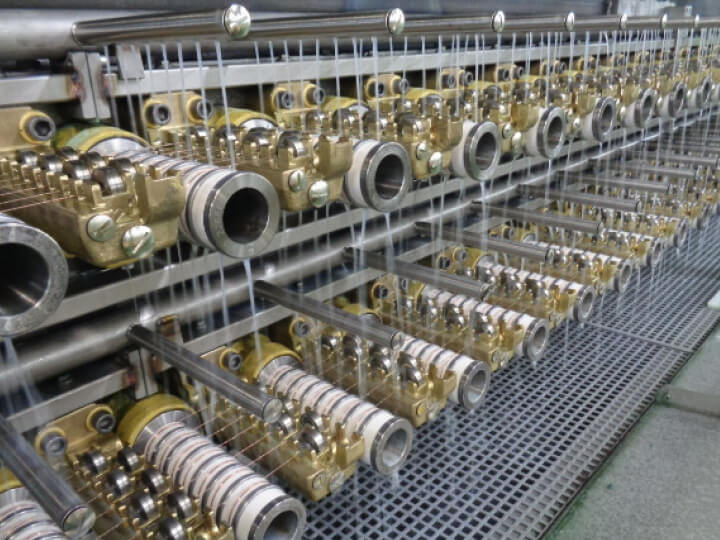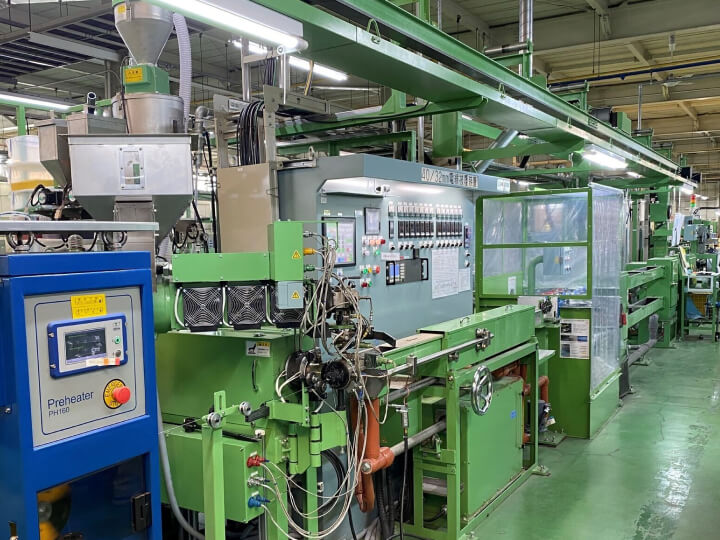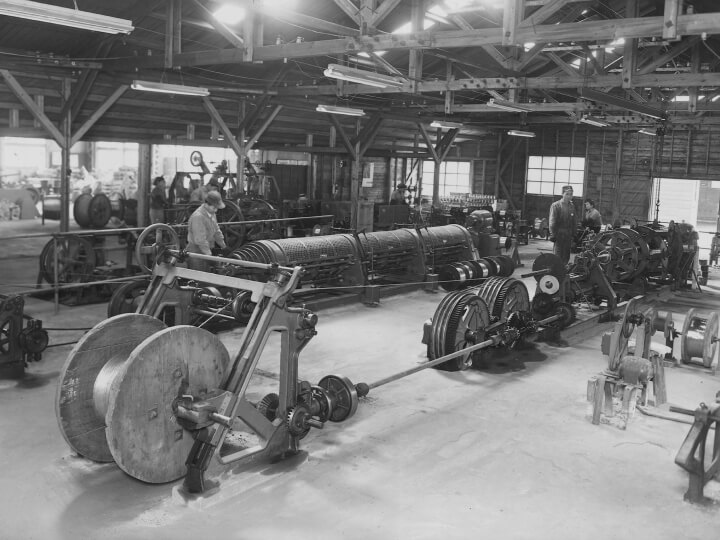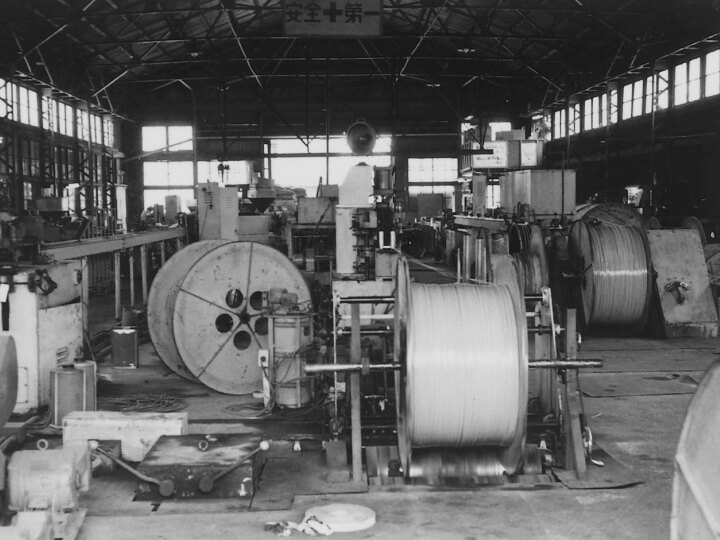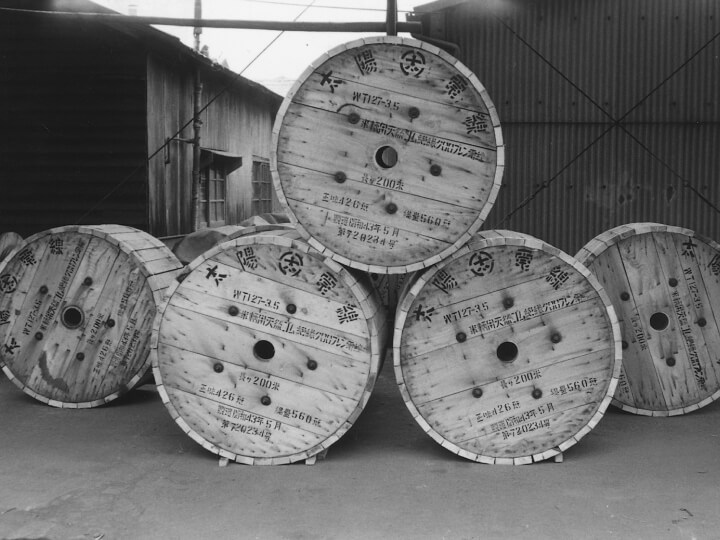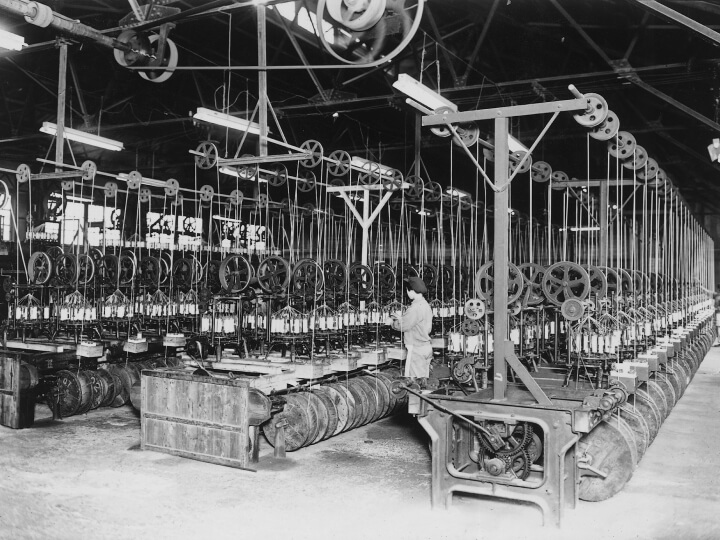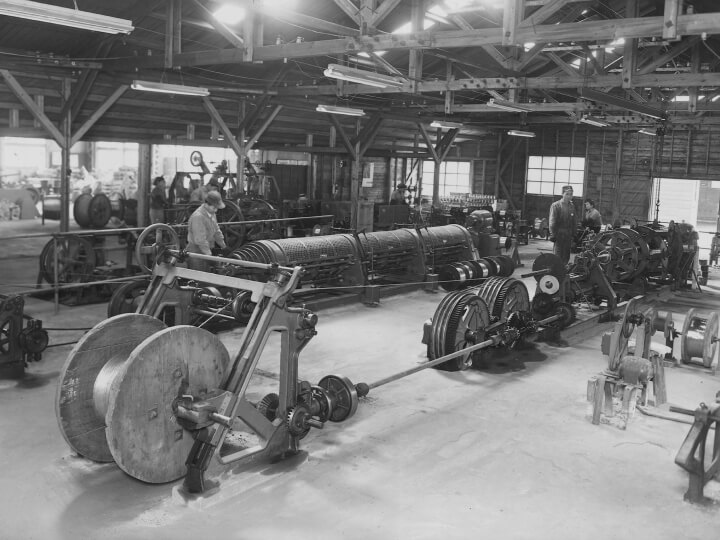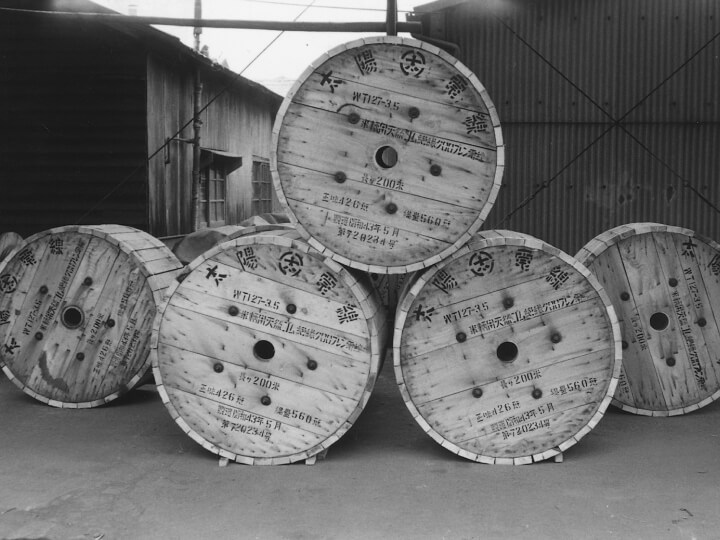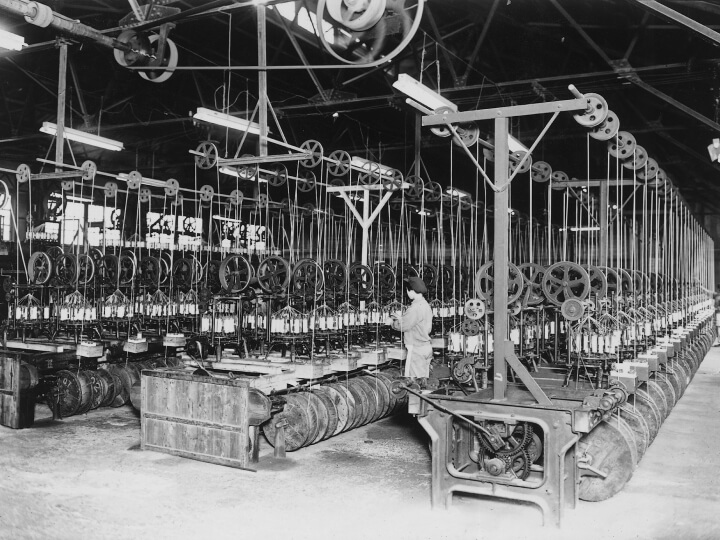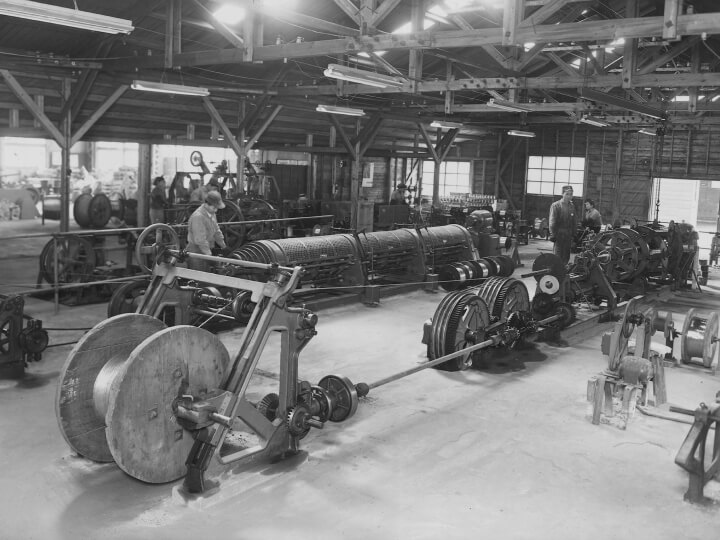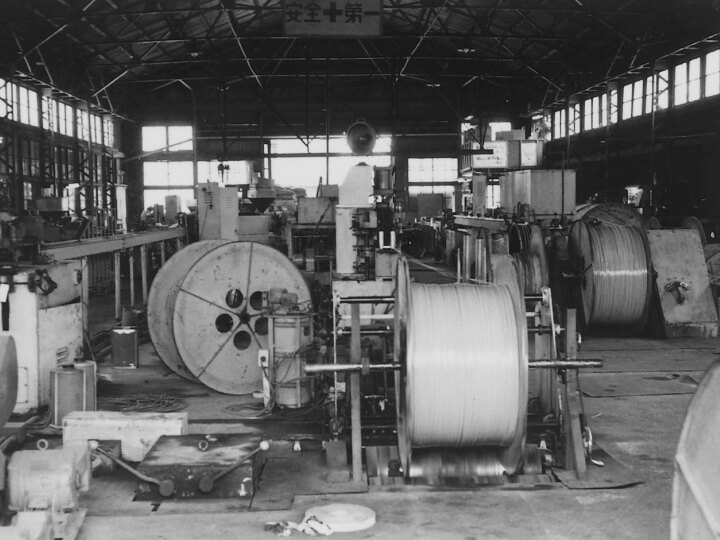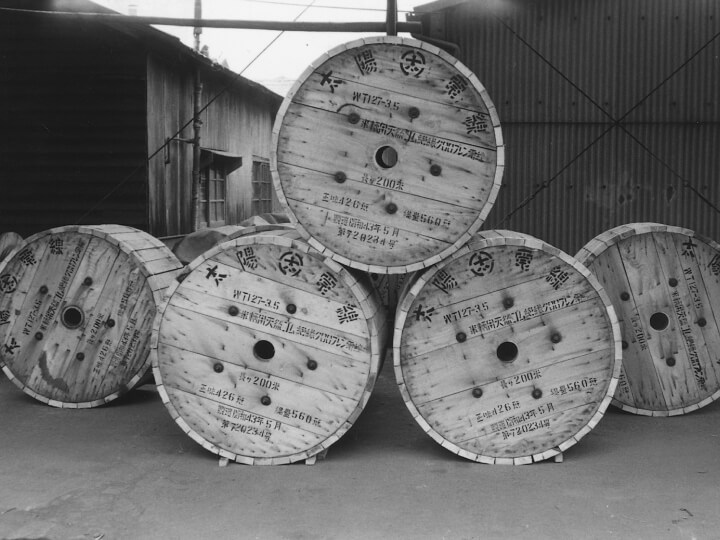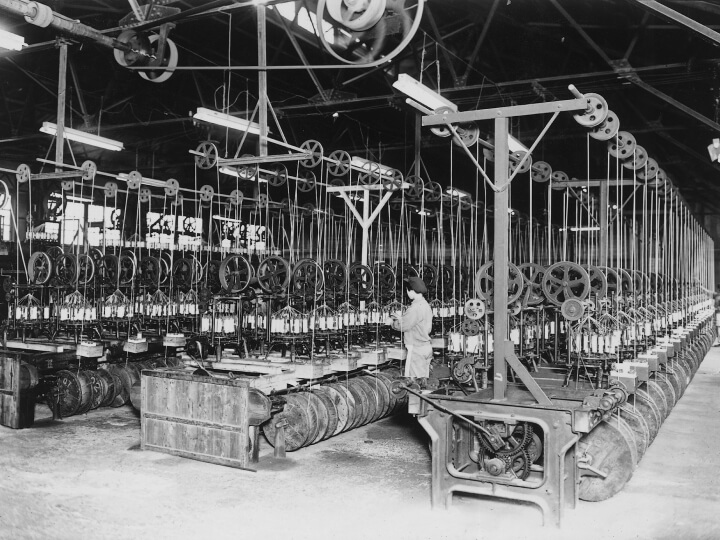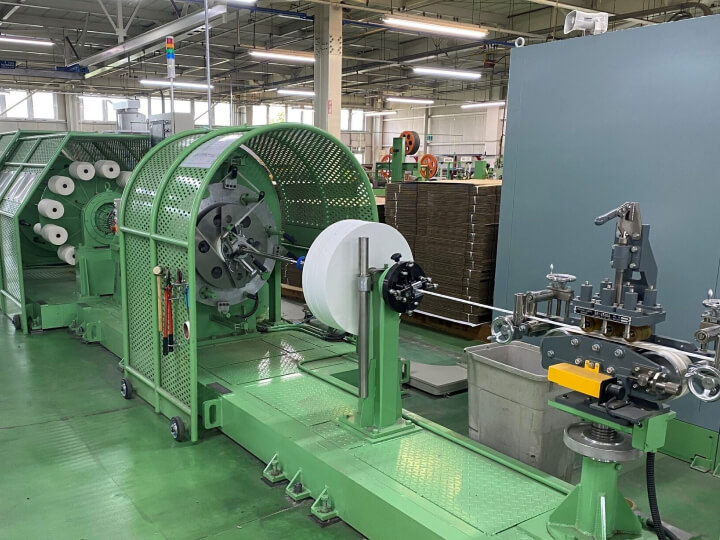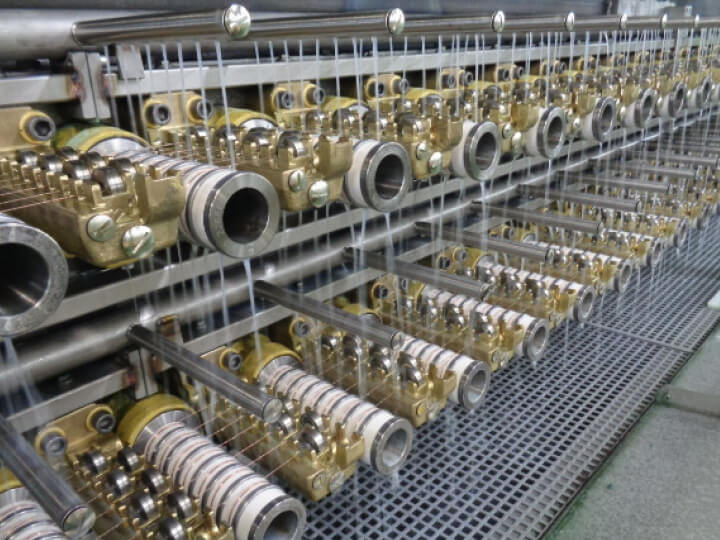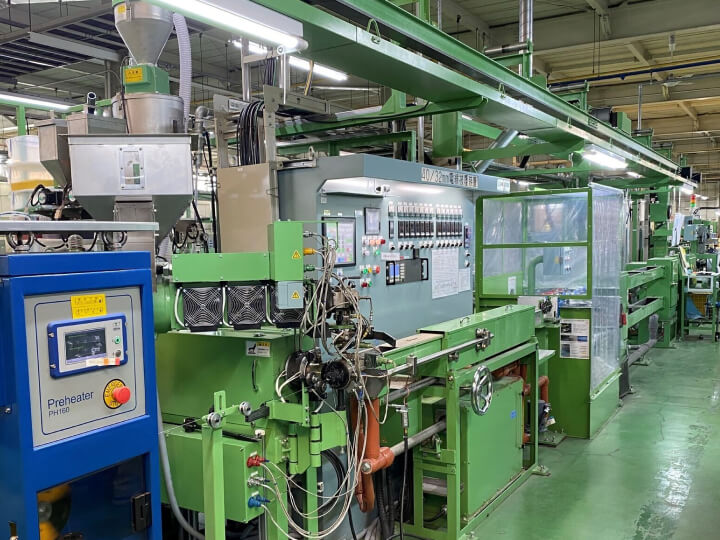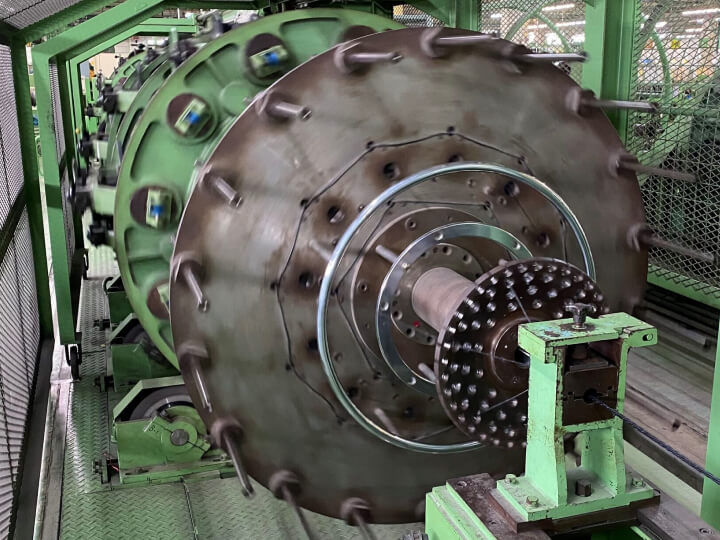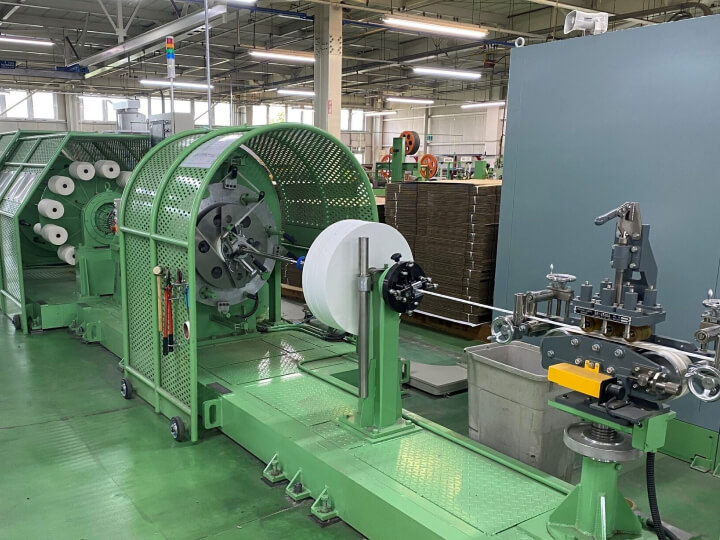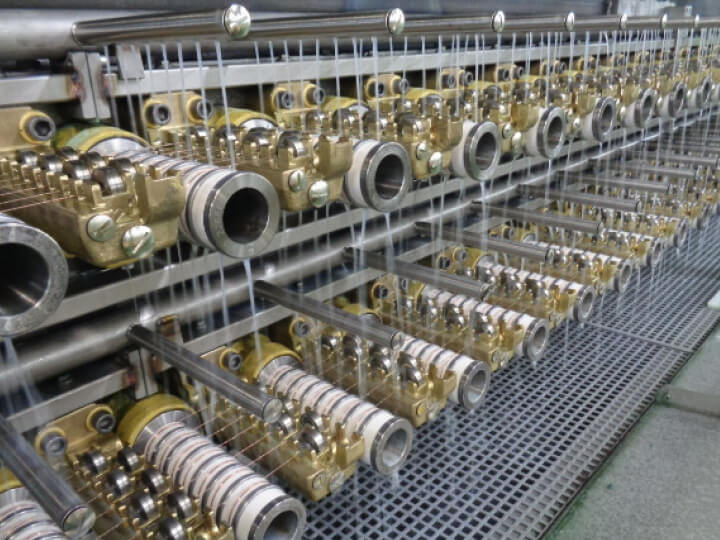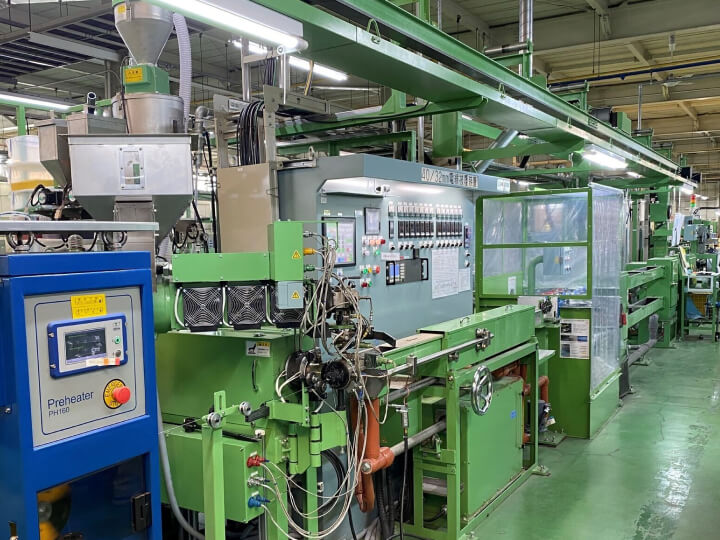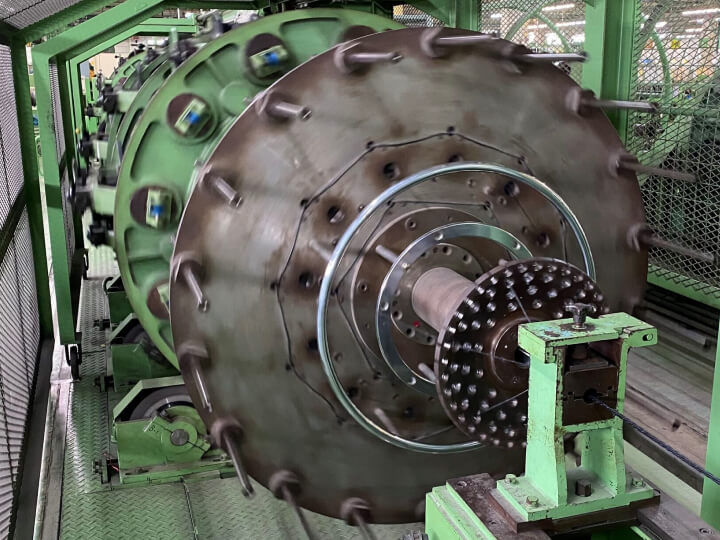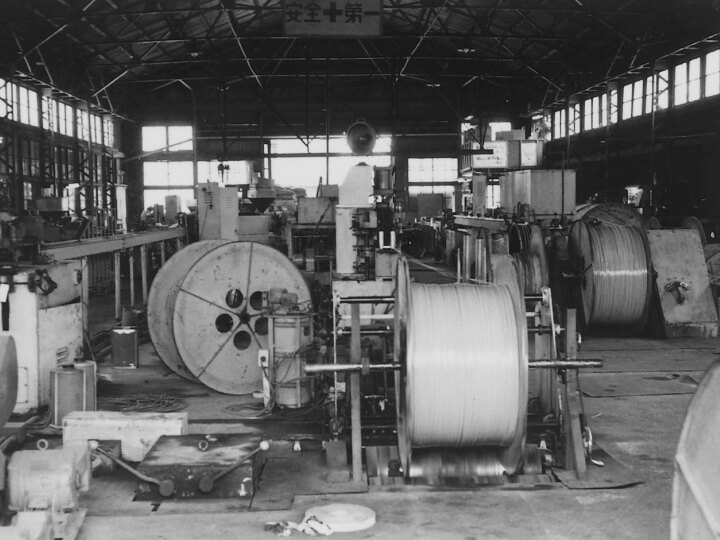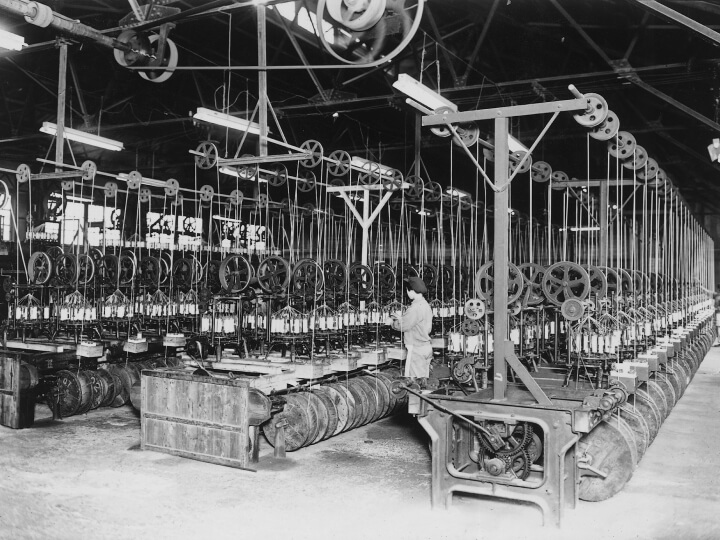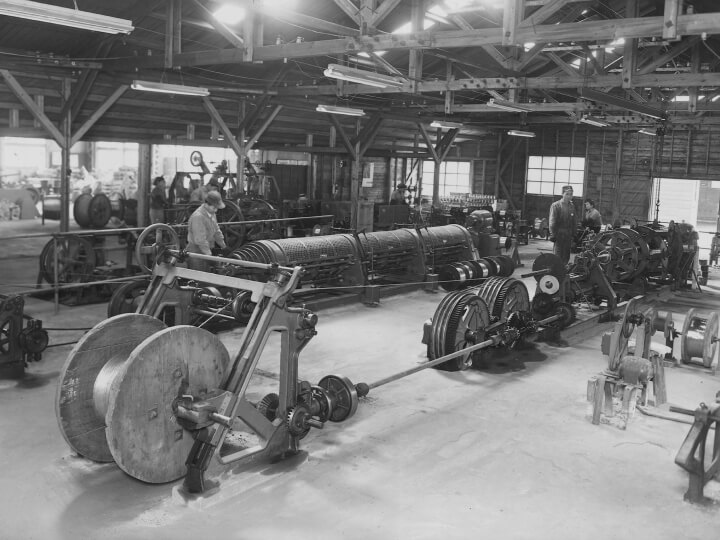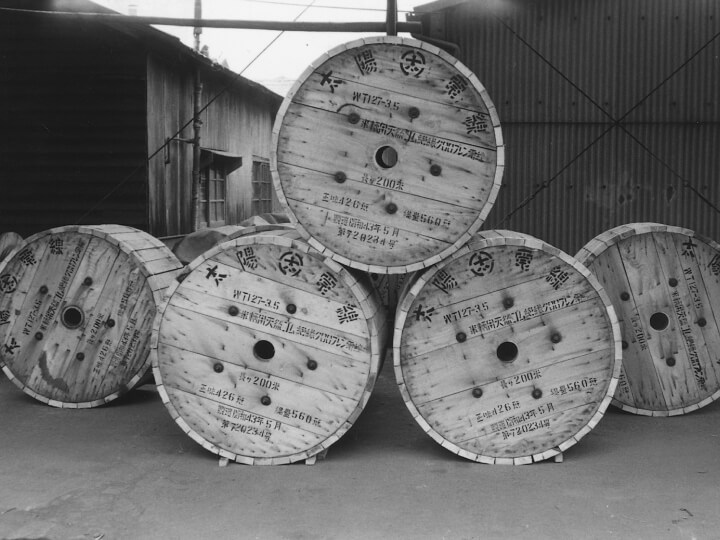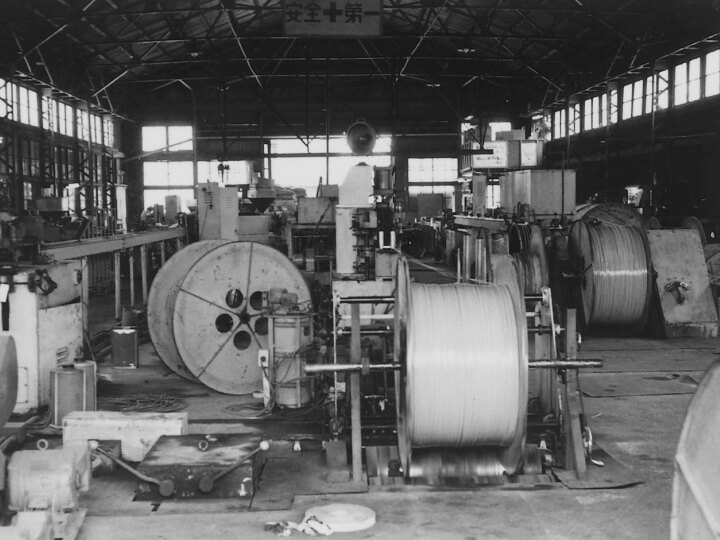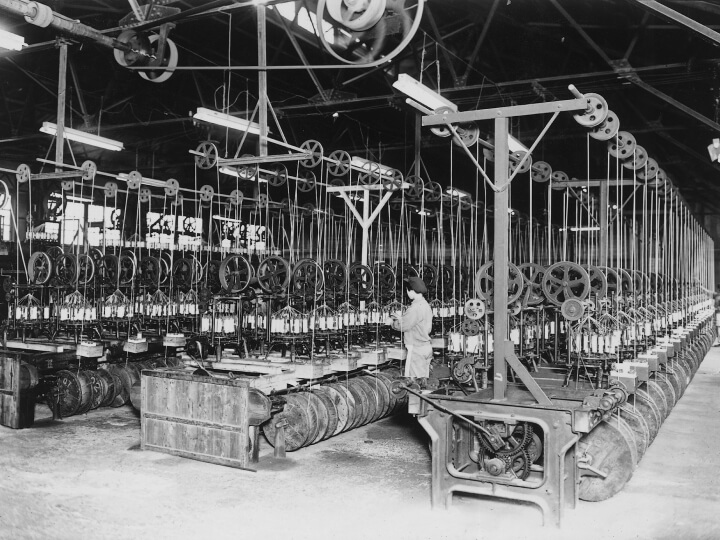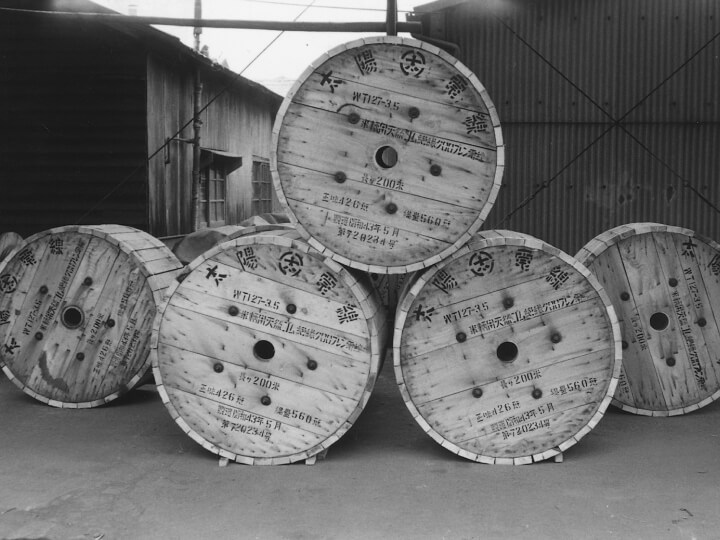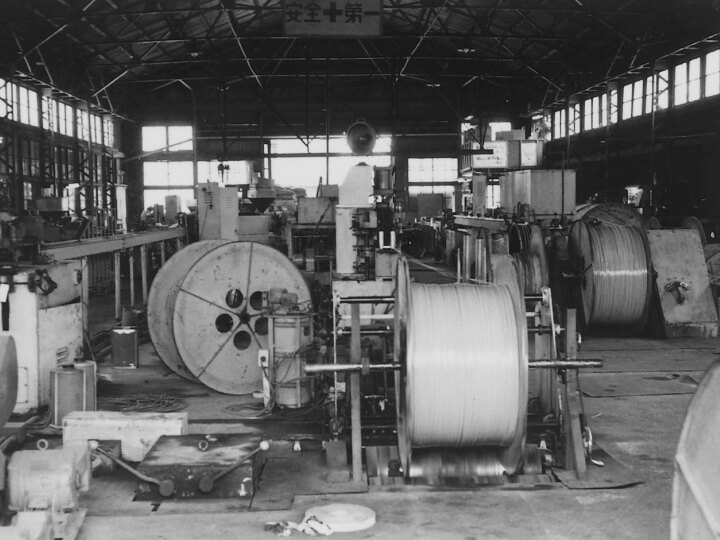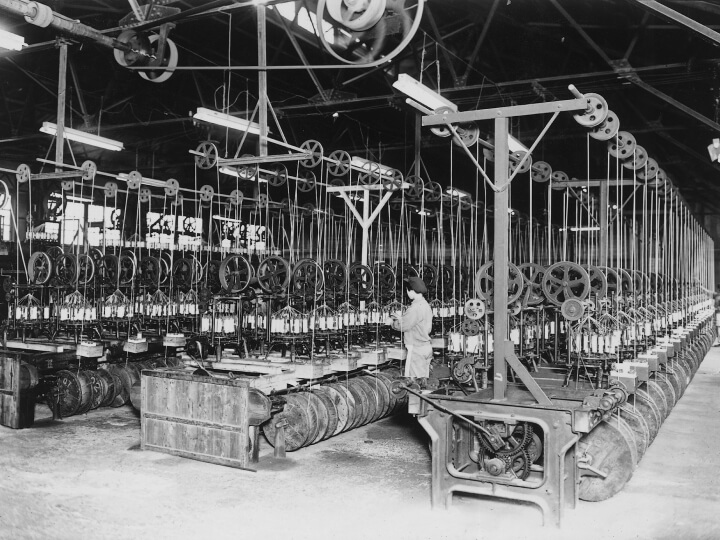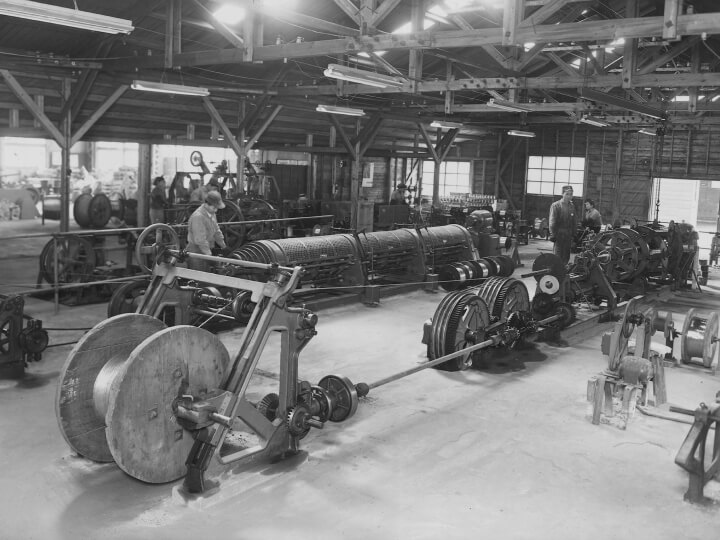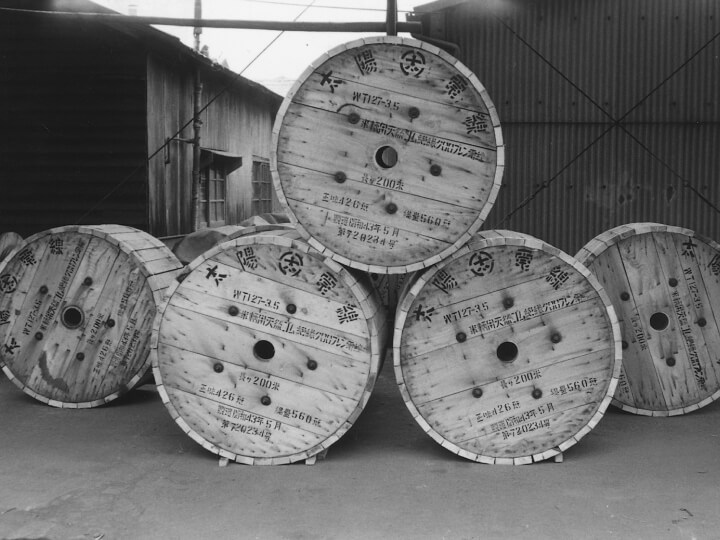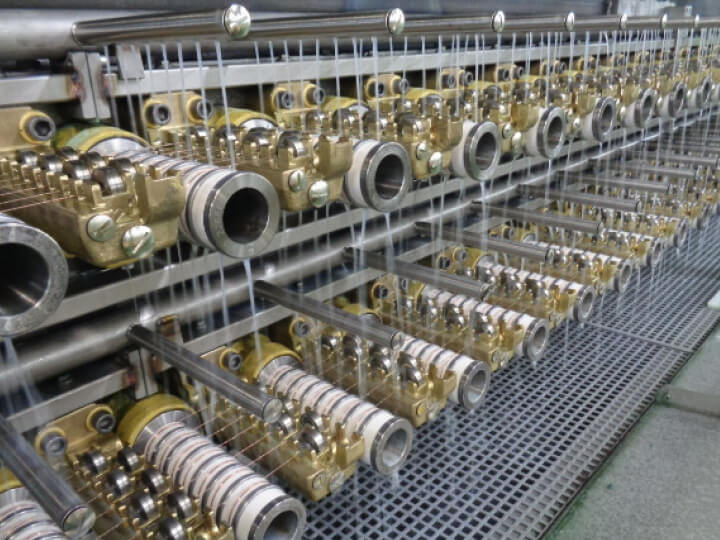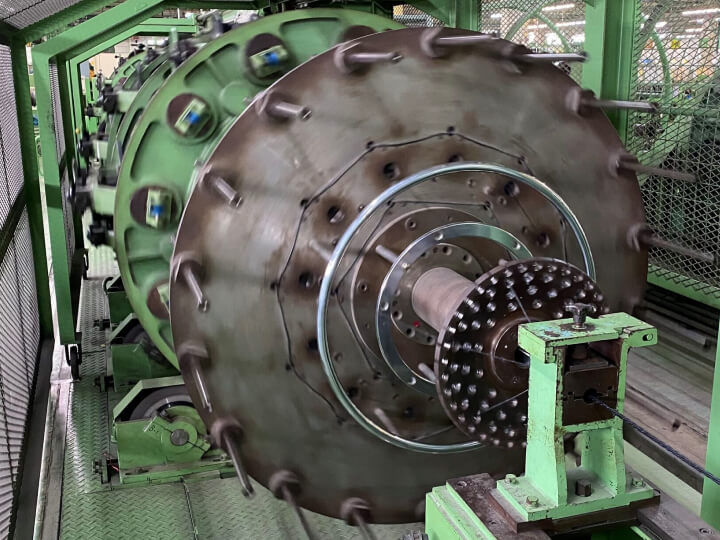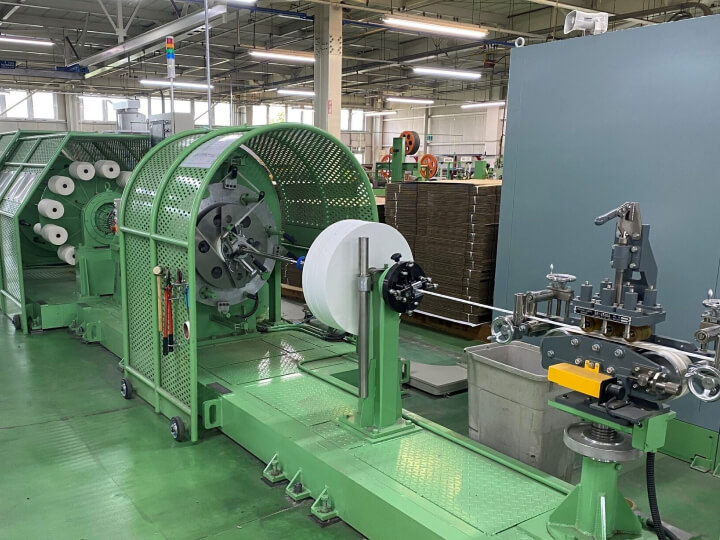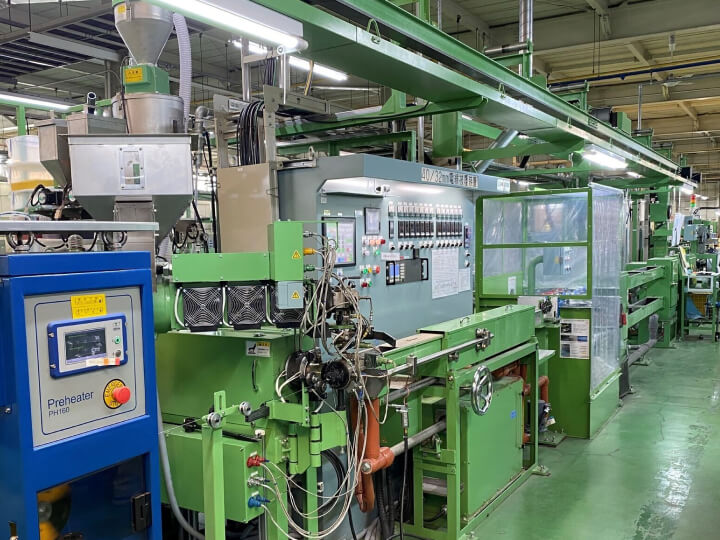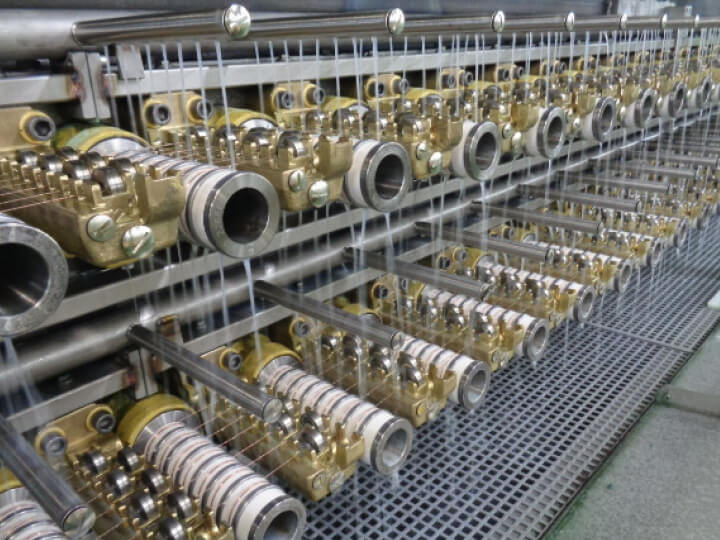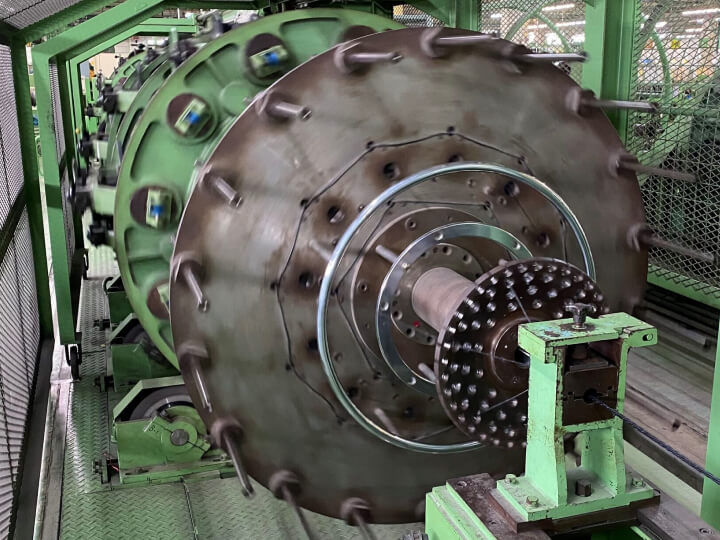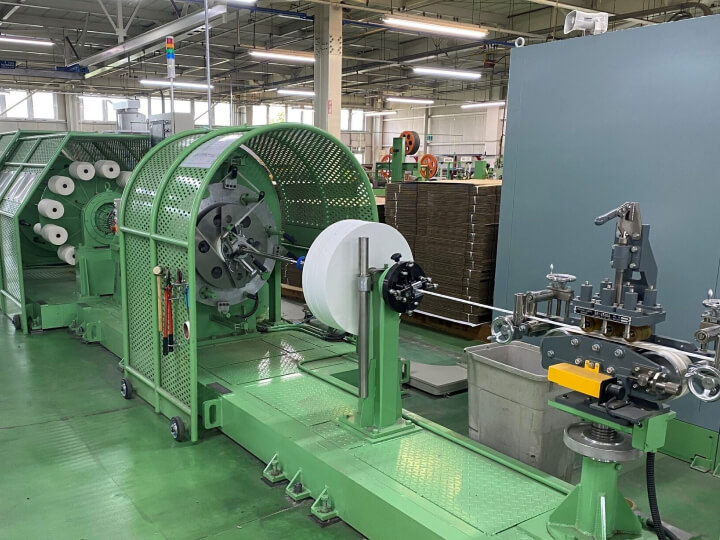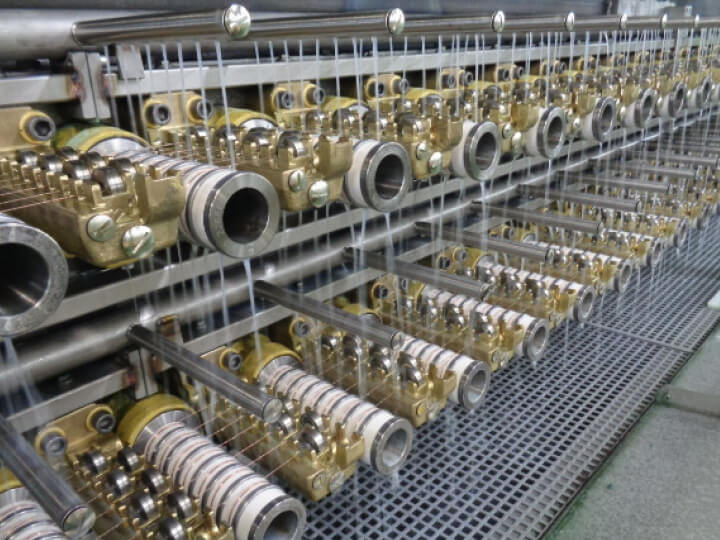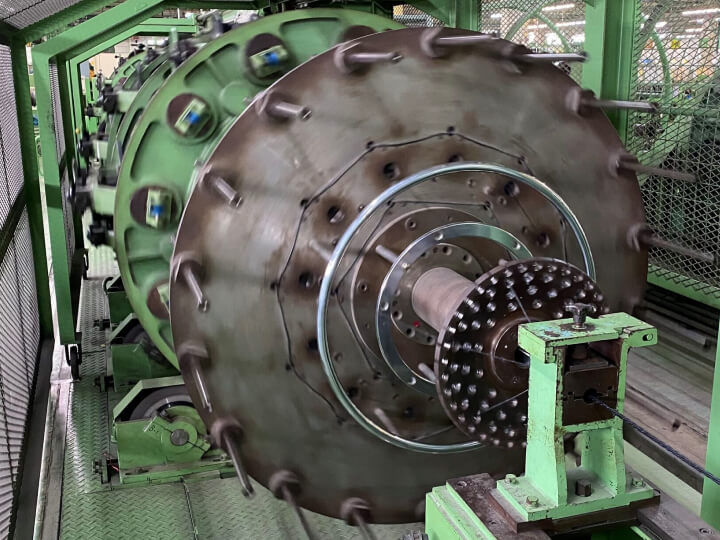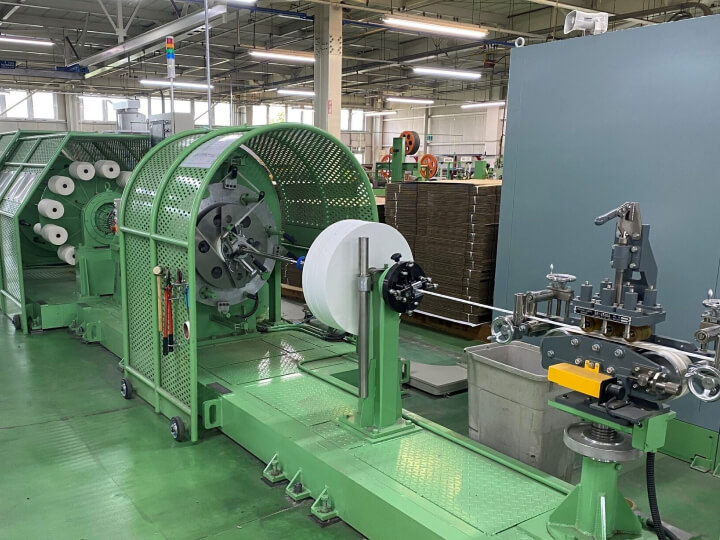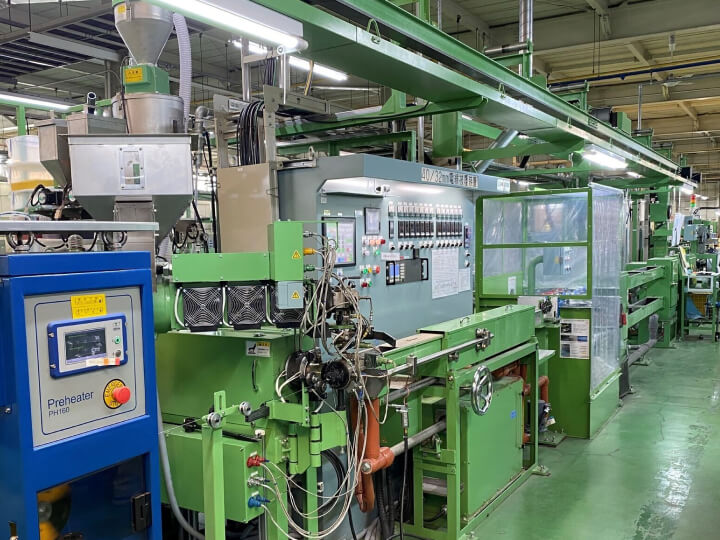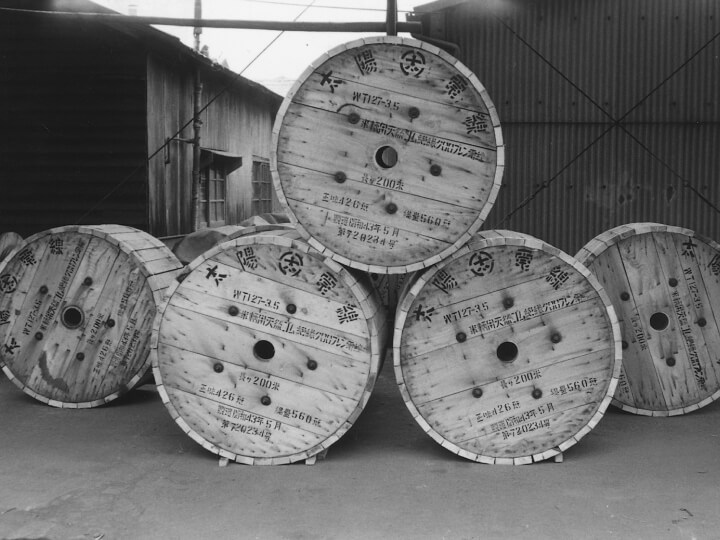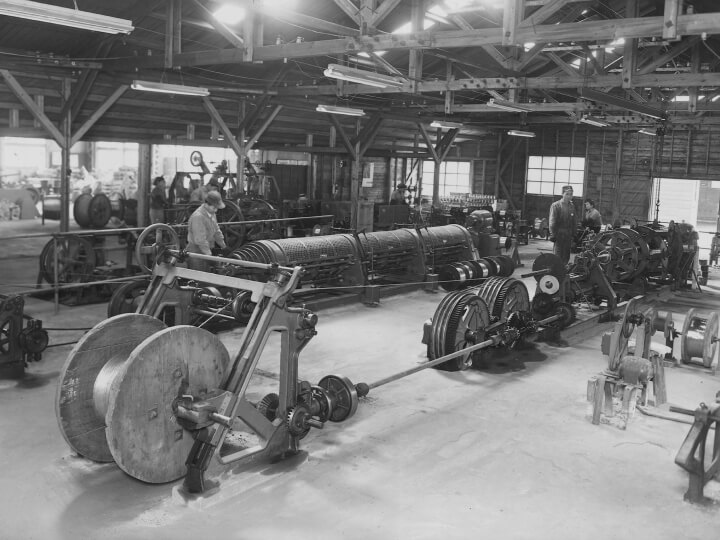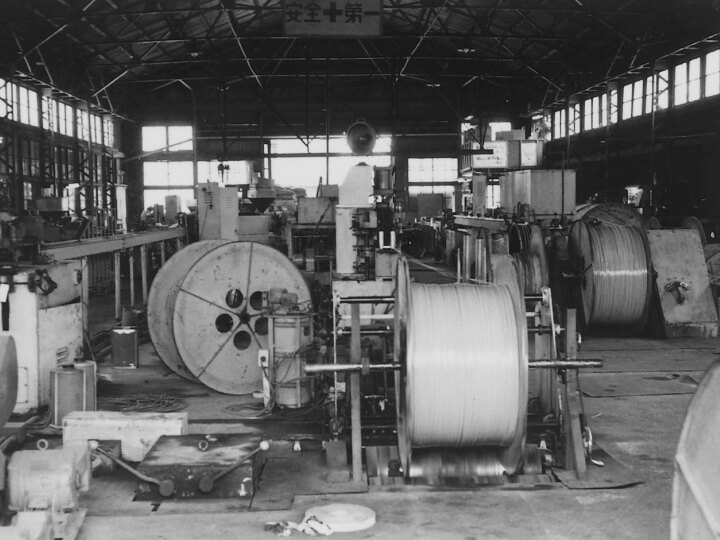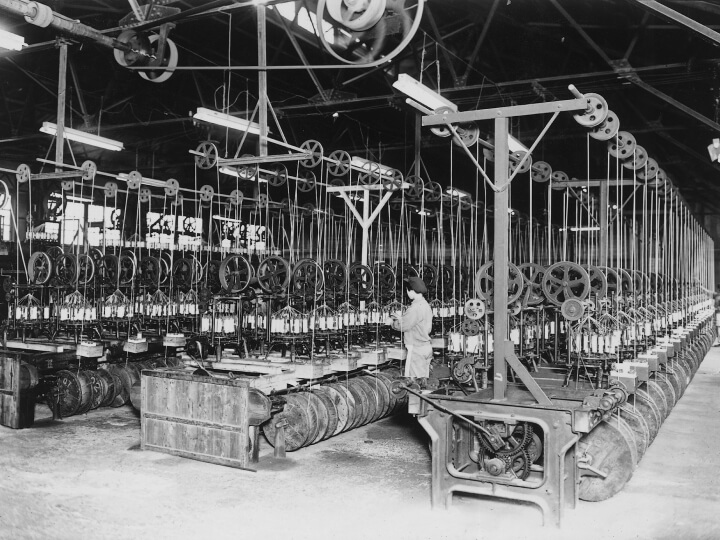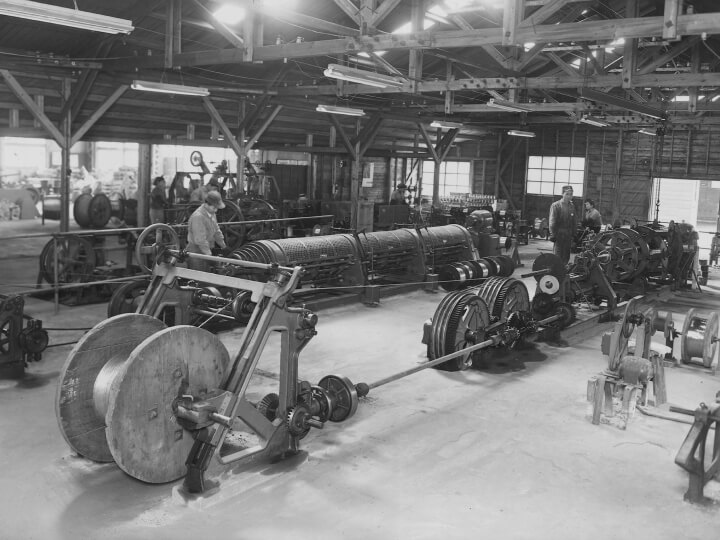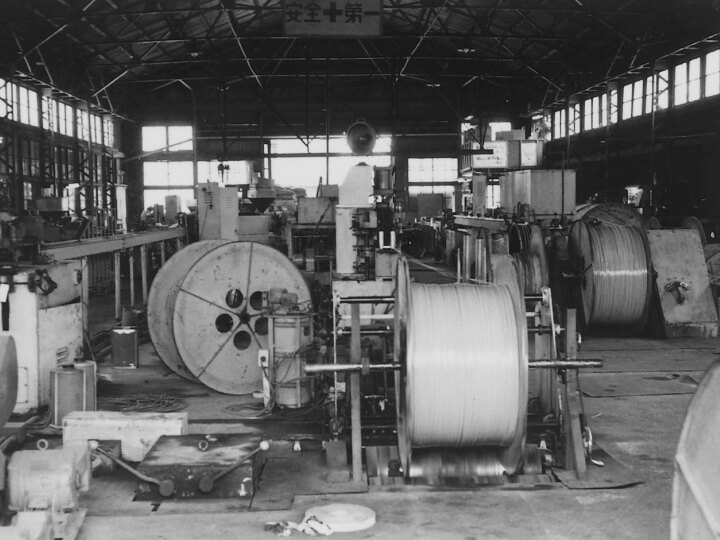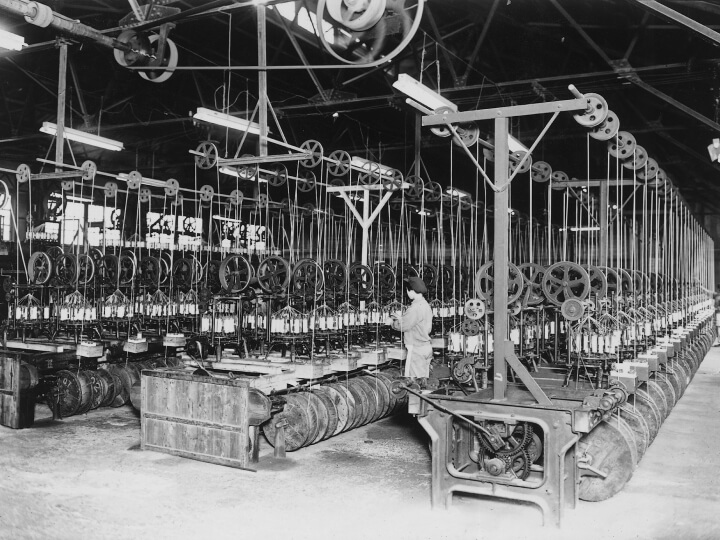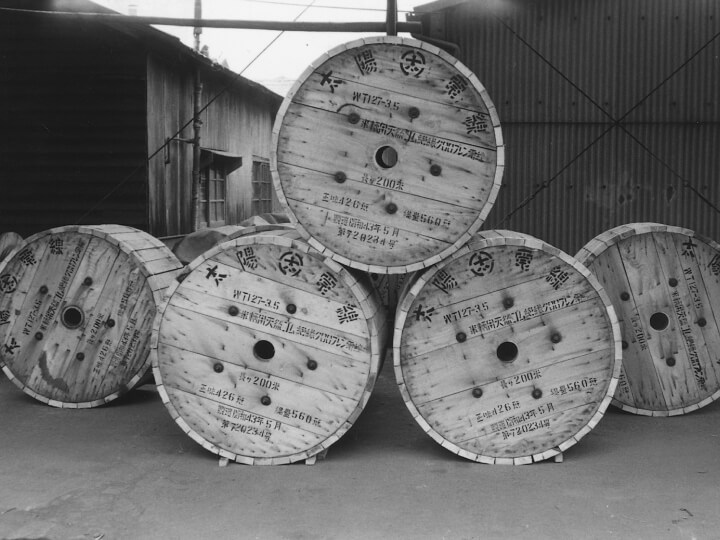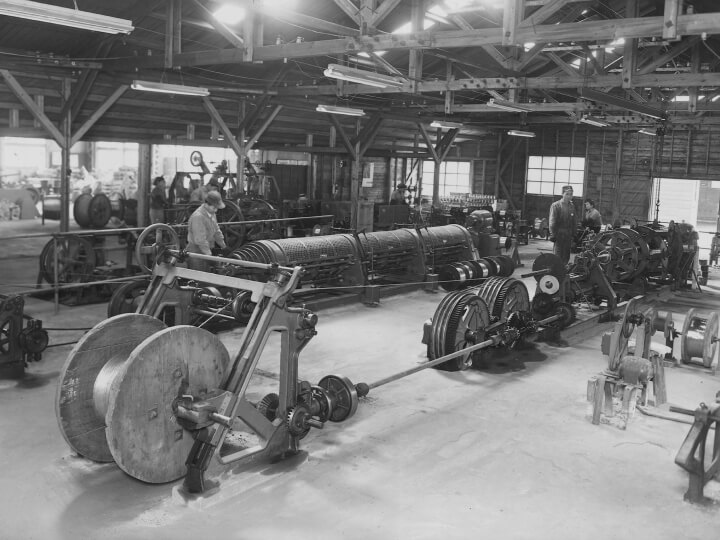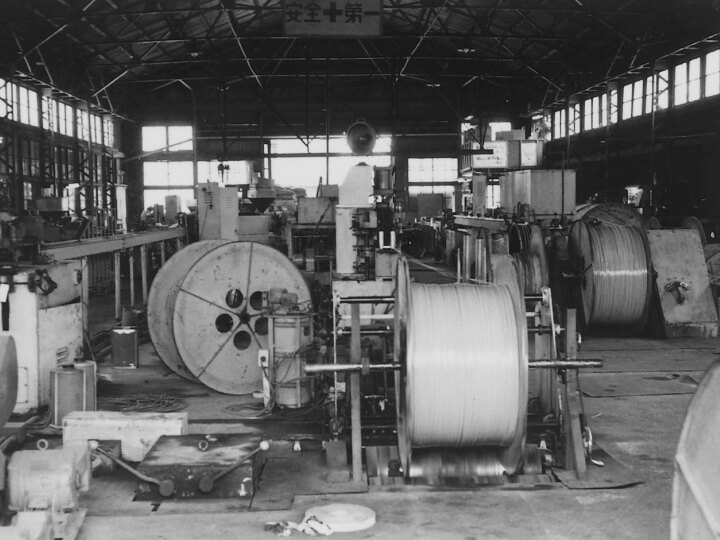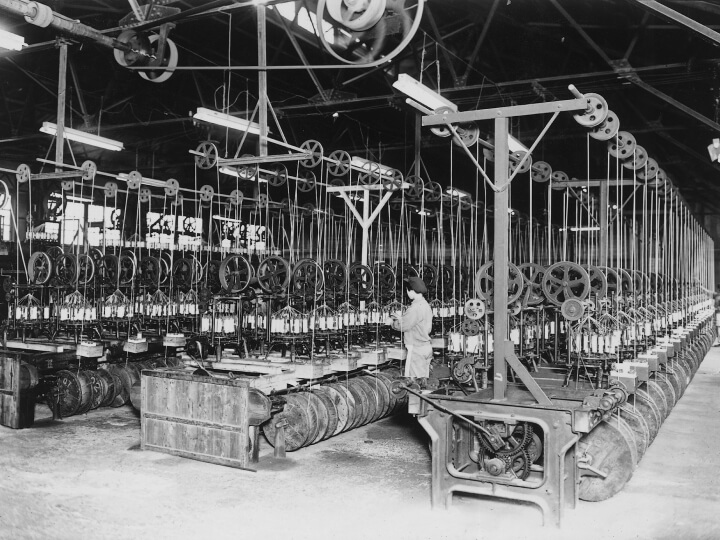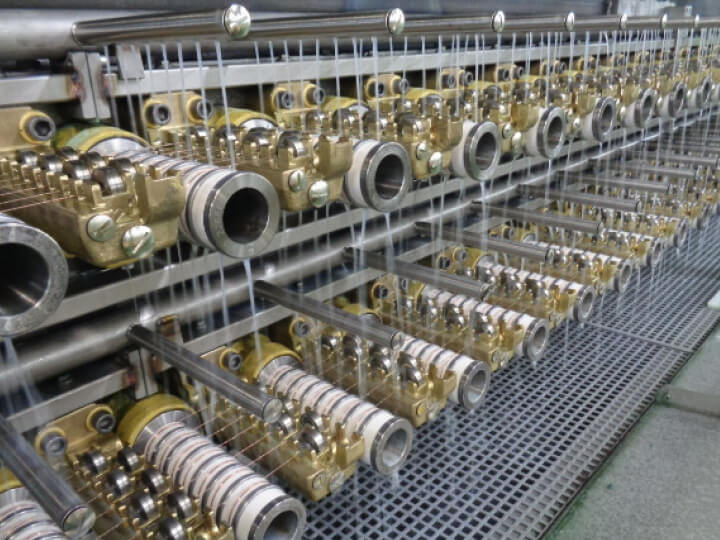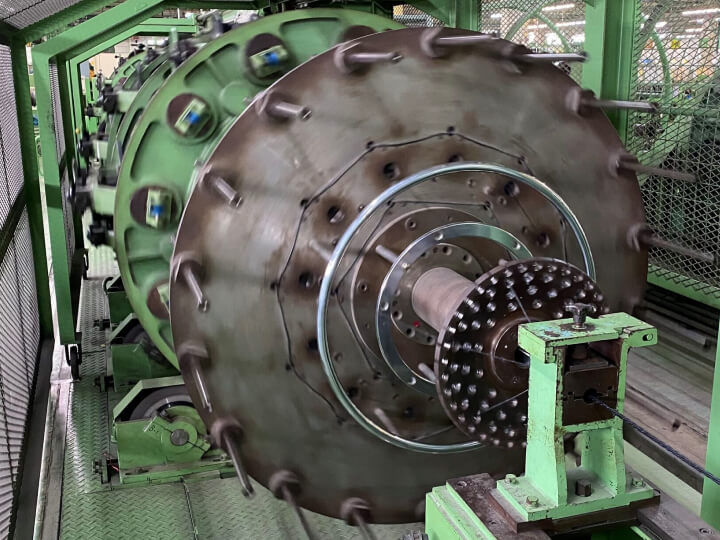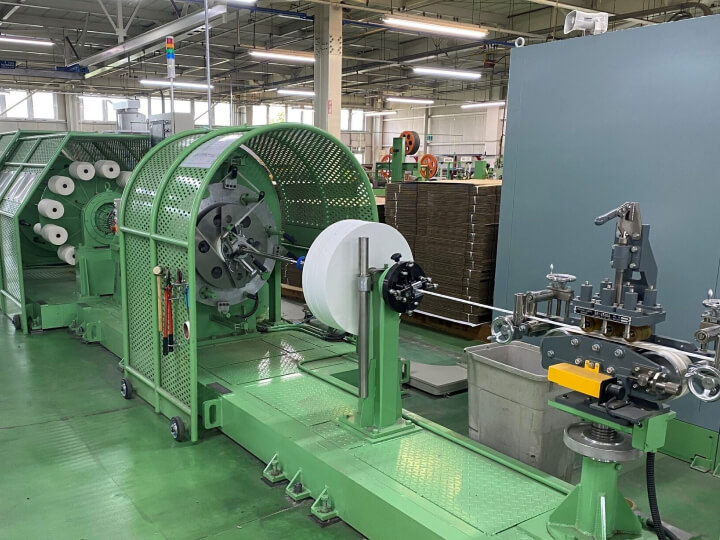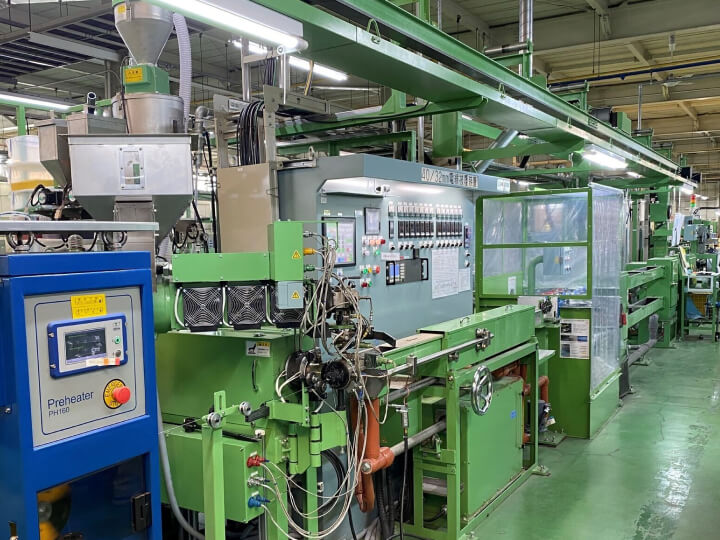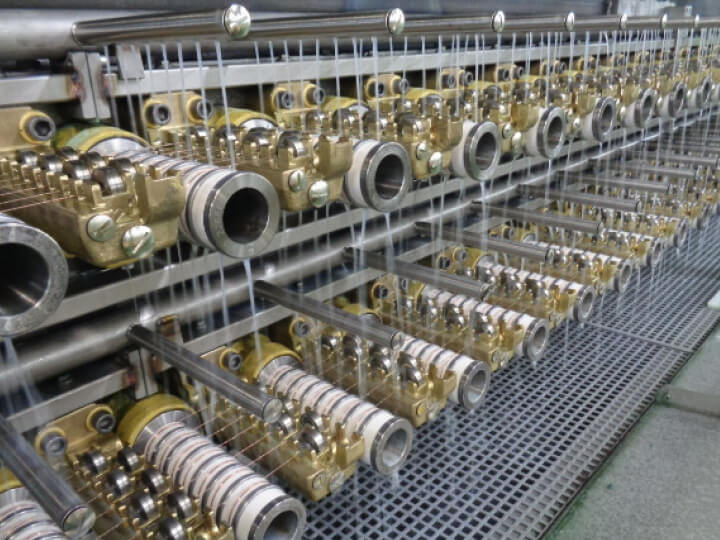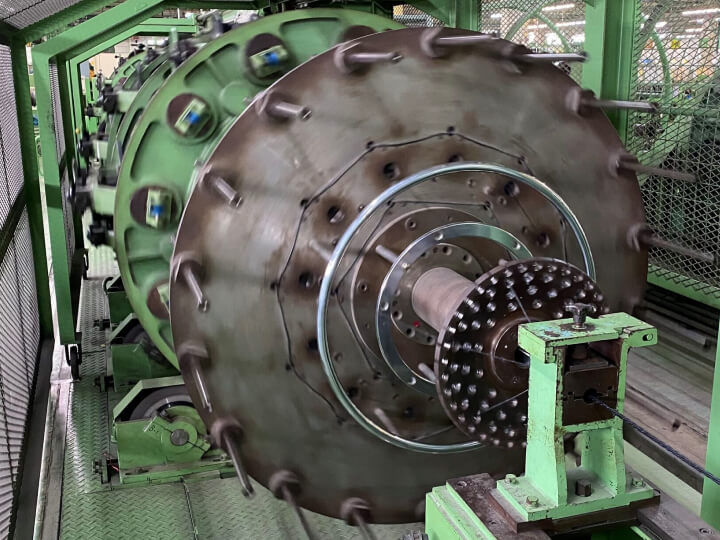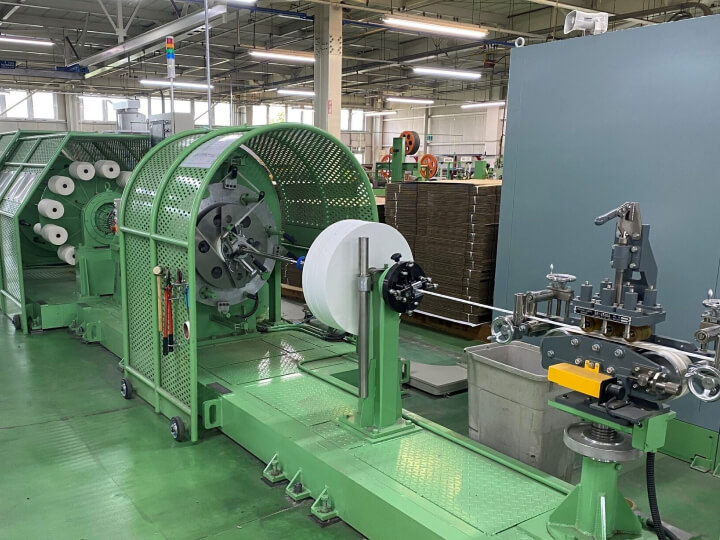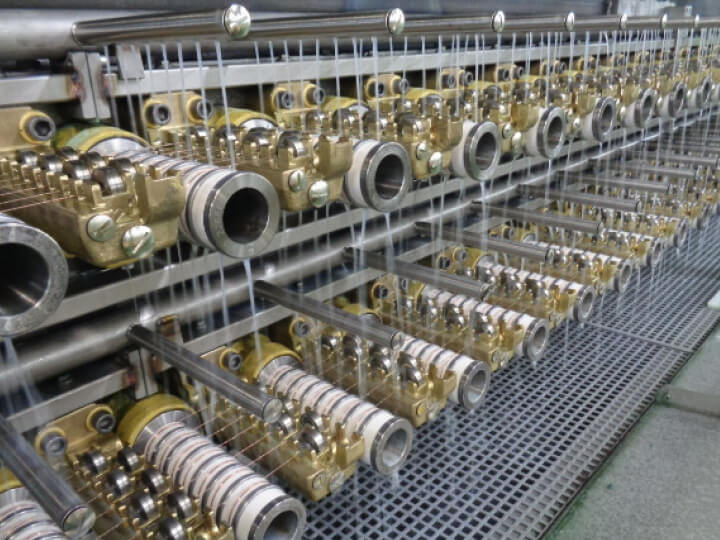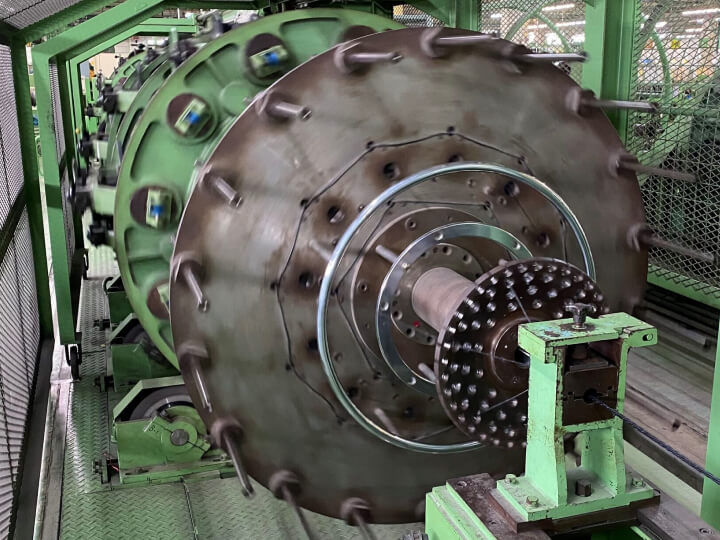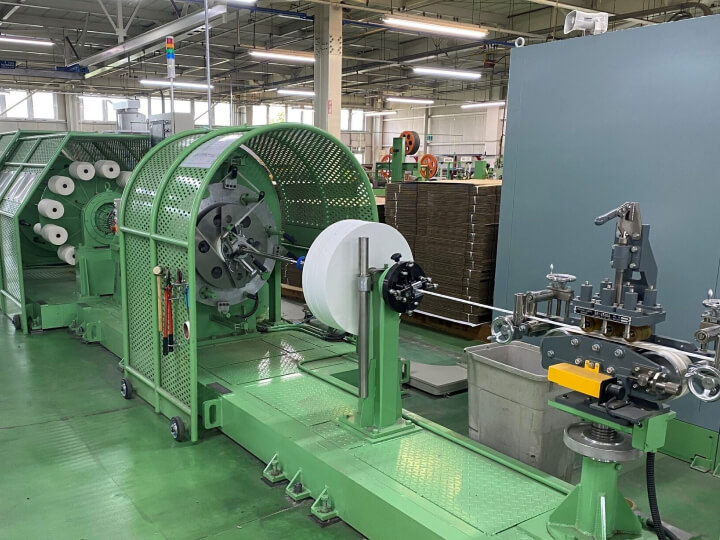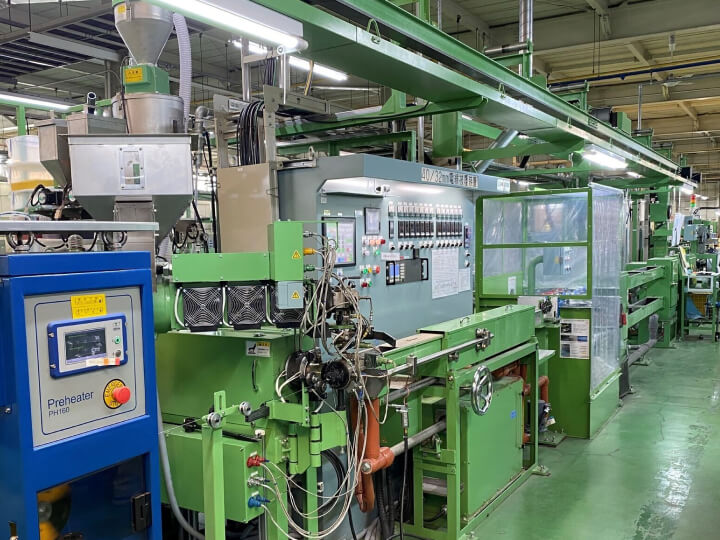 100th Anniversary
History
1908-1922

1908.09

Taniguchi Naramatsu establishes Taniguchi Densen Works.

1913.04

Reorganized as Taniguchi Densen Corporation.
1923-1952

1923.07

Spun off from Taniguchi Densen corporation and Taiyo Densen Corporation begins operations.

1936.07

Factory moved from Higashinoda-cho, Kita-ku, Osaka City to newly built Owada-cho, Nishiyodogawa-ku, Osaka City.

1945.09

Began production of rubber and cotton wire for postwar reconstruction.

1951.09

Started production of vinyl cables.
1953-1982

1959.12

JIS approval of vinyl cords for appliances and indoor cords.

1961.07

Started production of new leaded machines and synthetic rubber cables and power cables.

1968.11

Full relocation to Sanda City, Hyogo Prefecture, and head office moved to Sonezaki, Kita-ku, Osaka City.

Began manufacturing robot cables.

1969.03

JIS approval of vinyl cords for appliances and 600V vinyl cables.

1969.08

Continuous vulcanizing machine installed; production of cross-linked polyethylene begins

1974.07

Communication cable factory expanded; production of cables for ships begins.

1975

Established the Special Products Department and began processing cables.

1982

UL and CSA approval for interface cables.
1983-2002

1989

Toyooka Taiyo Corporation established in Toyooka City, Hyogo Prefecture, to expand the electronic device division.

1991

Establishment of Yokohama Taiyo Corporation.

1993

Company logo established to commemorate Taiyo Densen's 70th anniversary.

1994

New electric cable factory built in Toyooka City, Hyogo Prefecture, and operations begun.

1995

Established Taiyo Cable (Hong Kong) Corporation.

Toyooka Factory obtained UL certification.

1996

Development and Sales Launch of EXT-II Robot Cable for beginning.

Established Taiyo Asset Management Corporation.

1997

Dongguan Baima Taiyo cable Factory established and begins operations.

1999

Toyooka Taiyo Coporation and Yokohama Taiyo corporation merge to form TAIYO CABLETEC Corporation.

2000

Transfer of rubber wire manufacturing equipment from Sanda Plant to Fuji Electric Wire Corporation.

2001

Taiyo Electronics Communication Factory (Suzhou) Co., Ltd. established and started operation.

2002

New factory of Taiyo Cable (DONG GUAN) LIMITED started operation and Shenzhen office opened.
2002-2013

2003

Taiyo Densen corporation and Taiyo Cable merged.

80th anniversary of Taiyo Densen's operation.

2005

Completed construction of Sanda Techno Distribution Center.

Teikoku Densen Works, Ltd. became a subsidiary, and production begins at Shimane Factory.

2007

Kofu Supply Center established.

2008

Construction and operation of a new plant at Taiyo Cable (Suzhou) Corporation.

Expansion of Sanda Techno Logistics Center.

Established Fukuoka Sales Office in Hakata City, Fukuoka Prefecture.

Changed the company name from Taiyo Densen Corporation to Taiyo Cabletec Corporation.

Changed the company name from Teikoku Densen works to Teikoku Corporation.

2009

TAIYO CABLETEC (THAILAND) CO., LTD. is established.

2011

Moved HQ office to Umeda, Kita-ku, Osaka.

Received Osaka Monozukuri Excellence Award.

Establishes TC ASIA PACIFIC HOLDINGS, LIMITED in Hong Kong.
2013-2023

2013

THAILAND factory was flooded, so the company moved to Amata Nakorn and began operations.

2017

Taiyo Cabletec Co.,Ltd. merges with Teikoku Corporation.

Kofu Technical Support Center established.

2023

Celebrating the 100th anniversary of the company's founding.